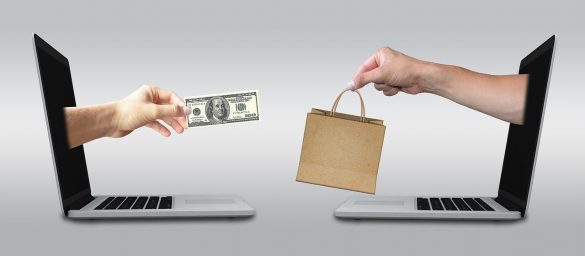 If you've been writing a blog for some time and you've managed to build up a readership, you may be wondering how you can monetize your blog. Having a loyal audience puts you ahead of the game because building an online audience is one of the toughest aspects of starting a successful online store. 
If the products in your online store fit perfectly with your content, the transition is likely to be much easier and you will probably enjoy more success. 
Know your audience
You have to know your audience really well to monetize your blog. It is no use starting an online store on your blog and selling unrelated items. This could just alienate your readers altogether. Signing up for Google Analytics can give you some basic demographics and help you to learn more about your audience. 
If you built your blog on a WordPress website, it is easy to add the free WooCommerce plugin to your website to enable you to sell. You can take your store to the next level and deliver a smooth experience for your customers with WordPress WooCommerce hosting by Cloudways. It offers cloud hosting and auto-heal servers to offer you optimum results with your WooCommerce store. 
Set up ads
Ads get a lot of bad publicity but they're a great way to get started. You don't want to clutter your website with ads but use targeted ads that will appeal to your audience without annoying them. Google AdSense is the go-to platform for many bloggers. 
It's probably best to start with just one or two ads to let your readers get used to them. Don't be afraid to experiment with ads and if you see a higher bounce rate in Google Analytics, you can always change or reposition them. 

Generate leads
Generating leads will make you money because your blog will attract visitors and the visitors may turn into customers. You need to make an offer to your readers that they can't ignore (lead magnet) like a free ebook or some other exclusive content. 
For them to access the resource or download the ebook, people must provide an email address. Once you have their email addresses, you can follow up with them. Through the power of your compelling content, you can turn them into customers. 
Use affiliates
One of the most popular affiliate programs is Amazon Associates. Joining up will give you access to referral links and display ads of products. You can incorporate these into your content and you will earn a commission when someone clicks on a product and buys it. 

It is best to only advertise products you've used yourself if you want your readers to trust your recommendations. Many other companies also have affiliate programs and some pay much higher commissions than Amazon Associates. You can find companies with affiliate programs related directed to your blog content. 
Sell your own products
Your visitors already probably come back time after time to your blog so if you sell products directly related to your content, they are likely to buy them. For example, if you run a travel site, you may be successful selling travel guides. When you sell your own products, you keep all the profit apart from some small fees for things like software and payment processing. 
You need to come up with products with your readers in mind and not just create them for the sake of selling something. A book, training course, or video series can be very successful and digital products are cheap to create and sell through WooCommerce.