When Will Hatton eventually writes his memoir, it's going to be a good one. 
This 34-year-old started out backpacking around the world on just $10 a day. Inspired by his countless adventures, he started a blog called The Broke Backpacker, which he grew to over a million page views per month before Covid.
He also launched an adventure tour company and opened a co-working hostel called Tribal Hostels in Bali, and he went on to start other websites, including Balipedia, a blog all about Bali, and Ditch Your Desk, which covers his experience online.  
His entrepreneurial journey is like a rollercoaster ride, as he went from being a broke backpacker to a serial entrepreneur. For years he slept rough, worked over a hundred weird odd jobs, and hitchhiked his way around the globe. He has founded 9 different businesses in total and he's passionate about the power of entrepreneurship to do good. Today he's making 7 figures a year.
Keep reading to find out:
Why he created his website and hostel
What other entrepreneurial projects he has worked on
What kinds of things he did to earn money while traveling
How he grew his blog
What happened to his business during Covid
How he approaches keyword research
How he got very authoritative backlinks to his blog
The resources and tools he recommends
His greatest accomplishment
What he wishes he knew when he started out
His biggest mistake
His advice for other entrepreneurs
Meet Will Hatton
Ahoy, friends! My name is Will Hatton, the OG Broke Backpacker, and I've been on the road for 15 years. 
I specialize in visiting far-flung, off-the-beaten-path countries and I'm passionate about showing others the opportunities for personal development through tough, rough, and raw travel. I also teach folks how to ditch their desks, create an online income, and travel the world forever. 
Why He Created The Broke Backpacker and Tribal Bali
The Broke Backpacker started as handwritten notes I was giving out to folks I met in India at the age of 19. I spent two years in that crazy country: hitchhiking, working on farms, selling t-shirts on the beaches of Goa, and scribbling away the entire time as I journeyed to parts of the country that were not covered in Lonely Planet. 
There weren't many travel blogs out there at the time and none that covered the style of travel I was doing, i.e. extreme budget travel. I traveled on $10 a day for many years and found this such an incredibly rewarding experience that I was enthused to share it. 
The Broke Backpacker officially was launched on the 30th of January, 2013. I was keen to show everybody that, no matter their financial situation, travel was possible if they were willing to be uncomfortable, and that when you're uncomfortable, that's when you can learn and grow the most. 
Over the next decade, I traveled far and wide and watched my humble travel blog grow from 5,000 monthly users to over a million monthly users. 
As the site and team grew, I needed to buckle down in a dedicated work environment more often, but I loved hostelling and living the backpacker lifestyle, and thus… the dream of Tribal was born! 
The ultimate co-working hostel where one could live, eat, work, and play… A home away from home, a community for aspiring entrepreneurs and experienced digital nomads alike… It took us three years to build Tribal Bali, but it's now open and booked out pretty solid. 
Come visit and give me a game of pool if you're backpacking in Bali.
Will's Diverse Entrepreneurial Experience
Pre-Covid, my travel blog was bringing in 7 figures a year. During Covid, we were operating at a five-figure loss each month. After Covid, we have slowly but steadily recovered. There is more ground to be recovered though, and we are not back to the heyday just yet. 
I have other affiliate sites online, and some of these were freaking destroyed by Covid, never to recover. 
I had been experimenting with all kinds of weird niches, I even had a protein powder affiliate site (random), one of many to be left to wither when I had to pull back financial resources to keep The Broke Backpacker going and get the hostel open. 
Another business that is worth mentioning: I was running a dropshipping business for a few years selling backpacker gear like hammocks and security belts (driving traffic from The Broke Backpacker to Amazon, using Fulfilled by Amazon for packaging and deliveries), but Covid drove shipping costs up by 400% and that business, which was making something like $2-3k a month on average, ended up imploding. 
I also dabbled in cryptocurrency, getting in when a Bitcoin cost a mere $650… I traded an original investment of $9000 up to 7 figures at its height but lost almost all of this in a couple of short weeks. I ain't much good at trading it turns out, and the anxiety and dreaming in freaking charts really didn't help my mental health. Overall my journey with crypto could have been remarkable but was not. 
I had always had a bit of an entrepreneurial eye, and as a young backpacker in India, I bought scarves and leather satchels in India and brought them back to the UK to sell at festivals. Whenever I returned to the UK, I packed my bag with as much hippy stuff as possible because I knew I could make 1000% selling it on eBay. 
I always worked on my travels and picked up jobs along the way. I've worked 100 crazy jobs all around the world: herding goats in the Holy Lands, handing out flyers in Vietnam, renting inflatable tubes in Laos, and unloading trucks. 
As a kid, I couldn't read, write, kick a football, or tie my shoelaces. Today, I can read and write, and sometimes I can tie my shoelaces… Ha! 
Anyway, I truly loved writing and could write pretty good, fast blog posts. For a while, before The Broke Backpacker took off, I worked for 2 cents a word as a freelance writer and also tried to score gigs as a freelance journalist, having pieces published by the BBC, Daily Mail, Independent, CNN, and others. Sometimes these paid as much as $300, although usually, they paid nothing, but the links I got back from these publications to my fledgling travel blog were priceless. 
In the early years of my online journey, I also answered online surveys, designed blogging courses, wrote and self-published three books, and ran a paid Facebook membership group. 
My point is I've done a ton of poorly paid online and offline jobs as I chased my dream of forging a lifestyle that could support my travels. 
Ultimately, The Broke Backpacker is the biggest project I've worked on and is basically my life's work. The photo below shows a pretty cool traffic journey over a decade, with 14 users for the month of September in 2013 and 1.5 million monthly users at the site's recent peak. The blow from Covid is pretty noticeable. Almost all of our traffic is from SEO; we don't do much at all with social media.
His Top Marketing Strategies
The Broke Backpacker has always relied on SEO to drive the vast majority of our traffic: 99% of our traffic is from our SEO strategies. 
Previously, I was very active on Snapchat and used my following there to launch a tour company leading adventure backpacking tours after my first adventure to Pakistan in 2015. 
I returned twice in 2016 to figure out logistics and to launch the trip which I did solely with Snapchat and a PayPal link to take deposits. Being the sole founder, the financier, the trip leader all by myself on that trip was daunting, especially since folks had a certain idea of "who I was" and always expected me to be super high energy after following my Snapchat. 
The tours were profitable pre-Covid, and I was making about $600-$800 per person who came with me. Many bloggers these days lead tours. It makes sense as it's a way to leverage your audience to sell a high ticket item and you can make between $1000-$1600 per person depending on what you charge. During Covid, it cost me over $30,000 just to keep that business going and it operated at a loss. 
I became very frustrated with somebody I had hired as an employee but then, foolishly, gave them half the business instead of a wage, and in 2021 I left the business. 
I no longer run tours. It was an important chapter in my life, and I'm proud to have been the sole founder of that company and the first blogger to bring guests to Pakistan on an adventure tour. 
The tours were a very important step in my overall journey, as the first one I led gave me some money to invest in growing The Broke Backpacker and building a team. Before the tours, I couldn't scrape the money together to really grow things how I wanted to. 
I rage-quit social media around 2019 after figuring out it was pretty terrible for my mental health. Snapchat had been important (I think, I have no data to back it up) with building brand awareness for the blog during the earlier stages, but ultimately all our traffic was from Google. 
Rolling back to the questions, SEO is our secret sauce… But in the past, we did rely on Snapchat to build the brand back in the days when the brand was mostly just me.
Keyword Research
We use Ahrefs for most of our keyword research, but we also practice keyword expansion with Google Search Console where we see which keywords a post may be ranking for (often on the fourth or fifth page) which are either not in the post at all or are not properly utilized, for example, in a heading.
When we find these instances, we immediately add the keyword to the post as we hypothesize that this is Google telling us it is "short: of content for this particular keyword and, therefore, ranking similar content. This almost always shoots the post up the rankings and is a valuable technique. 
For example, let's say you have a blog post on "the best-scented candles," you go into Search Console and see, to your surprise, that this post is generating impressions on the search results of Google for "lavender-scented candle," but oh boy, you haven't covered lavender (for some reason) in your candle roundup. Google, however, needs content on lavender candles. It's desperate, it's calling out… "Lavender me, please oh someone! I need info on the best lavender candles to serve to the unwashed masses!" 
So you go back to your post and expand it, making it better, including lavender candles. Before, this post was on the third page for lavender candles because, whilst it was candle-related content, it was not lavender-inclusive, and Google needs lavender results so it put your standard, boring, lavender-less candle post in results. 
Now, however, you've included lavender and Google improves your position in the rankings.
Link Building
Link building is very important for ranking content. I personally do quite a few interviews, podcasts, and guest posts as The Broke Backpacker, and I used to do many, many more back in the day when I started out. 
The Broke Backpacker has an impressive link profile with links from Business Insider, Daily Mail, BBC, Forbes, and others. I was previously very aggressive at pitching publications with my most wild and wonderful travel stories from Iran (married a Persian princess, hitchhiked the entire country), Pakistan (went to an underground rave, opened a guesthouse), Venezuela (dangerous but beautiful), and India (drove a multicolored rickshaw around the country, got surrounded in an ancient fortress by angry monkeys).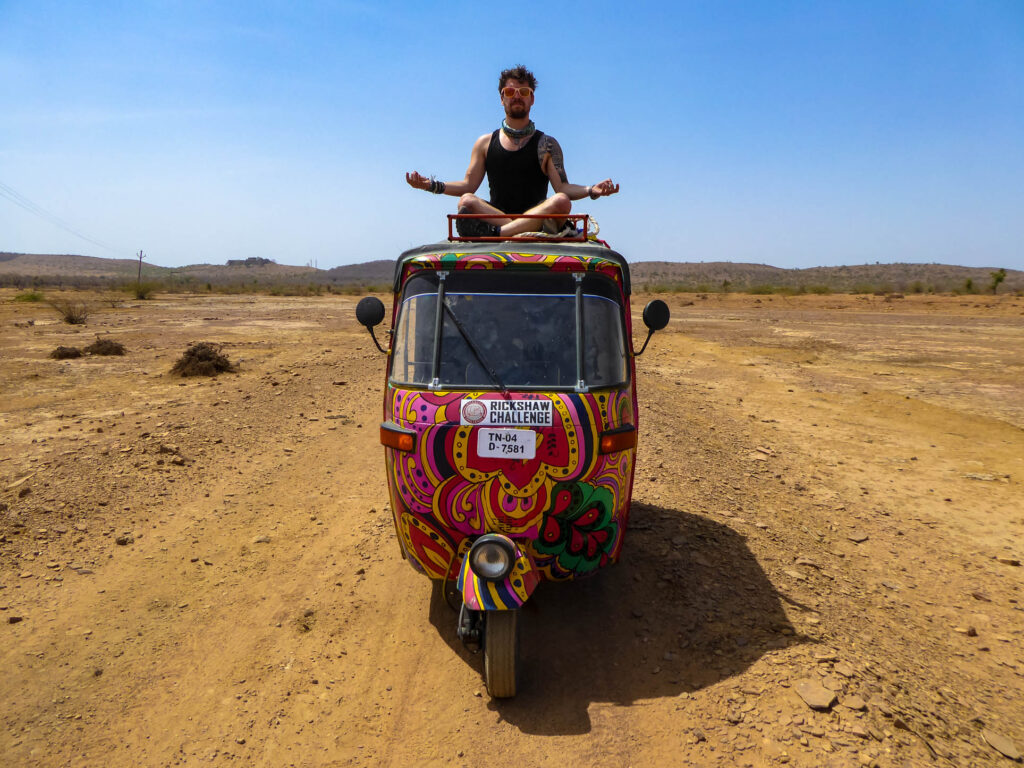 These crazy stories were popular and published many times across publications. These days, I mostly do interviews and posts on how to make money online or, my newest venture, building a co-working hostel in Bali from scratch. 
In the past we also used to do some 3-way link swaps, utilizing another site I own to host other bloggers' interviews if they would interview me. 
His Content Creation Process
I've always been a big fan of meaty, long-form content and our backpacking country guides, such as our Thailand guide, are some of the best on the web. We focus on creating really valuable, honest, content from our "boots on the ground" writers. 
Our strategy has been to give our readership everything they need to travel cheaper and to travel further to more far-flung destinations than are typically covered by our competitors. 
In general, we publish 30 to 100 posts a month.
Will's Email List
We have an email list with about 20,000 subscribers. We have really great open rates and very much enjoy experimenting with new funnels. 
We offer an ebook, How to Travel the World on $10 a day, to generate new subscribers. This is an awesome book that took me 6 months to write and we sold it for a while but you can get it for free now. 
How Much Will Works on the Businesses
Right now, I work about 20 hours per week. 
In the past, I probably averaged 60 or 70, depending on where I was in the world. My lifestyle has changed a lot over the last few years.
His Favorite Resources
My top resources would have to be:
Tools of Titans by Tim Ferris, which is a mandatory read in my opinion
Chris Williamson's excellent podcast, "Modern Wisdom," which offers a lot of value 
Thinking Fast and Slow is also a valuable read
I mostly recommend that you focus on dialing in your foundational routine: hydration, exercise, introspective journaling, regular goal setting, habit setting, and daily tracking.
Do these five things and nothing will stop you.
His Top Tools
I use:
Trello for organizing tasks and keeping track of ideas, Google Calendar for organizing my week, and static whiteboards (they are literally all over my house) for plotting out strategies, habit tracking, and idea formulation. 
His Most Important Accomplishment
I careened around the edges of total bankruptcy on a few occasions but managed to remain positive, optimistic, and proactive. 
Before The Broke Backpacker took off, I never had any or much money. When it did take off, my life changed so much, but then, of course, Covid was just around the corner. I guided my team and myself through the challenges of Covid decimating the travel industry, managing to keep everybody employed while juggling a divorce and issues with alcohol and depression. 
I pulled myself up by my bootstraps at the beginning of my journey, and again during Covid. I'm proud of my resiliency and my ability to work well under pressure. I can tell you truthfully that there was one particular 6-month period in 2016 where I was so up against it, so convinced that failure equaled the loss of everything, so overwhelmed by the enormity of what I had to try and accomplish, that my emotions were all over the place.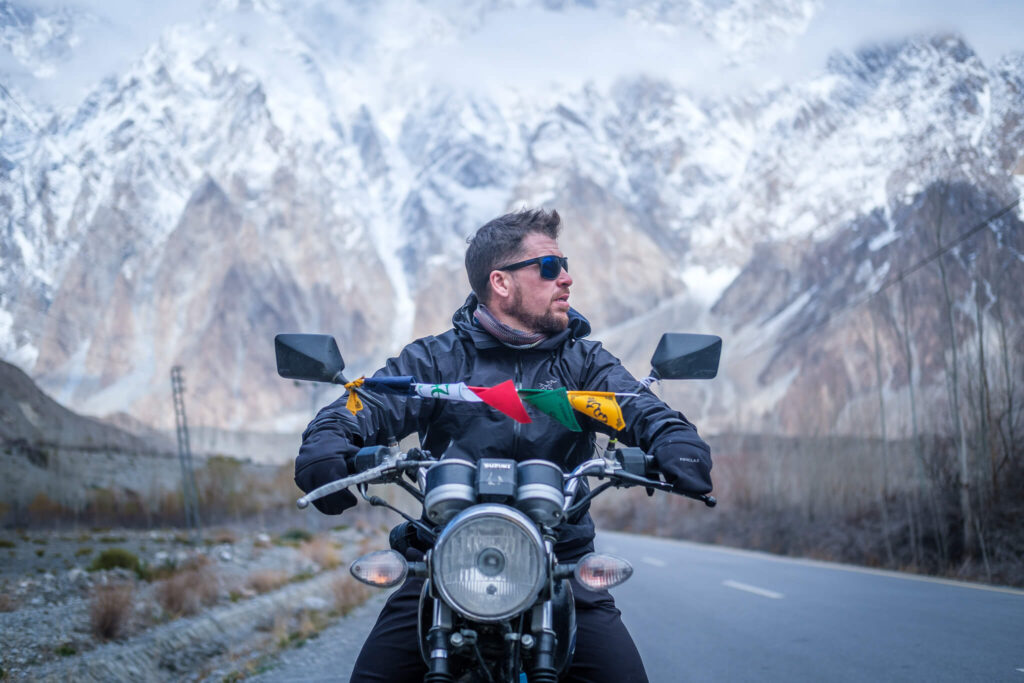 I felt I was totally on my own, and I really felt I was going to blow my shot, burn out, and that would be it. I was only getting one shot. I focused my energy on believing in myself and just hustling hard all day, every day, until the danger period was over, and I no longer had to worry about being able to pay an electricity bill. 
I didn't know that growing The Broke Backpacker was going to work, but I did believe in myself and my work ethic and that was enough. When it's time to work, I'm all in. I truly believe that hard work and optimism are the best sword and shield against the trials of life. 
What He Wishes He Know When He Started
This could be a long list of answers, but I'll keep it to three. When starting my entrepreneurship journey, I wish I had known… 
1. To focus on dialing in my foundational routine so that I was able to work mad hours, with mad focus, without burning out. Getting enough sleep, time off devices, time moving my body, time stretching my brain through journaling, building my resilience by getting in an ice bath first thing—all of this has helped me be more productive and disciplined and, honestly, just happier. When you are mostly happy and mostly positive and optimistic, you can push yourself through basically anything. Enthusiasm is the key to almost every door!
2. To build in digital-detox times. I now have a two-phone system. My secondary phone has just music, podcasts, and audibles on it. I am on this phone from 8 pm to 8 am. It means I spend way less time on my phone in general, and it helps create separation in my evening between me and work. 
3. To trust my gut. I had instances of working with people who ended up being dishonorable. Every time, my gut seemed to know in advance, but often I ignored it. 
Will's Main Mistake
Oh wow, that would be a whole freaking essay!
Let's keep it short with a hard-learned lesson… 
I solo founded an expedition company specializing in tours to Pakistan and Iran in 2016 after my first travels to Pakistan in 2015 and Iran in 2014. I hired an additional staff member to help me out with this project at the end of 2018 and foolishly gave them 50% rather than paying them just a wage. I wanted them to feel additionally incentivized through ownership, but this was a significant error to impart 50% of a venture I had worked on solo for three years. 
This chap pretended to be a good friend but took advantage of the fact that I was completely overwhelmed running several other businesses simultaneously and going through a divorce. 
I ended up parting ways with that business in 2021 and reaped little for the 7 years of my life I had put into opening Pakistan up to adventure tours. I had bankrolled the tour company on my own from the start and kept it afloat for a whole year during Covid. 
An initial warning sign was when this individual started referring to themself as the "founder" of the company despite only coming aboard several years after the enterprise was originally established. I didn't want to burst their bubble or expend energy on conflict, so I figured perhaps the understanding and nuance of the term were unknown to them. 
Ultimately though, it was a red flag that indeed ended up costing me dearly. The one condition of my stepping away from that business was that my legacy of work within the company would be respected, but unfortunately, it was not, to the point they essentially swapped their name for mine in my original bio copy, claiming they visited Pakistan in 2015 (which is not true) and leaving no trace of the company's true history.
Moral of the story: Don't give away equity without a reasonable and upfront investment of some kind from a potential partner, and if somebody shows they are untrustworthy, be wary of giving them the benefit of the doubt. 
Sometimes conflict is inevitable, so stick up for yourself and don't let anyone maneuver a wedge between you and your hard-earned equity. Some people out there would rather get in on a good thing than build something themselves as they simply don't have the guts to do so; watch out for those people. 
His Advice for Other Entrepreneurs
Get off your phone. Put it in a different room… Carve out dedicated work time each day and build habits that enable you to get into a state of flow quickly.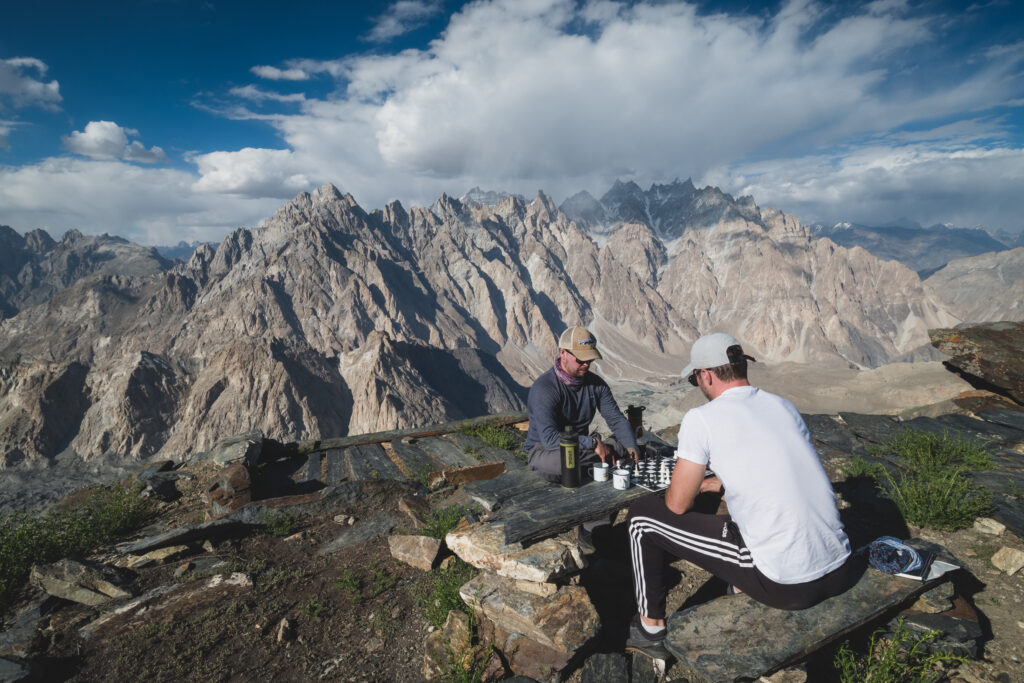 It may take two years of hard grind for your business to start paying for your lifestyle. That's how long it took me, so be prepared… Remain hopeful, positive, proactive, and productive… 
When you're working, work… Get off social media, and do the hard things that move the needle, such as coding, writing tons of text, and designing systems, rather than the easy things that are not super valuable, like re-designing a logo a million times and time spent on your business's social media.