If you're considering monetizing your website with Google Ads, you might be wondering: how many pageviews do I need for Adsense, anyway? 
Or: how many pageviews do I need to actually make decent money with Adsense? 
If this sounds like you, we've got all the answers here. 
In this article we're taking a deep dive into Google Adsense including minimum pageviews, monthly earning potential, successful Adsense bloggers, and even great alternatives. 
If you're considering Adsense for your blog or website, read on. 
What is Google Adsense?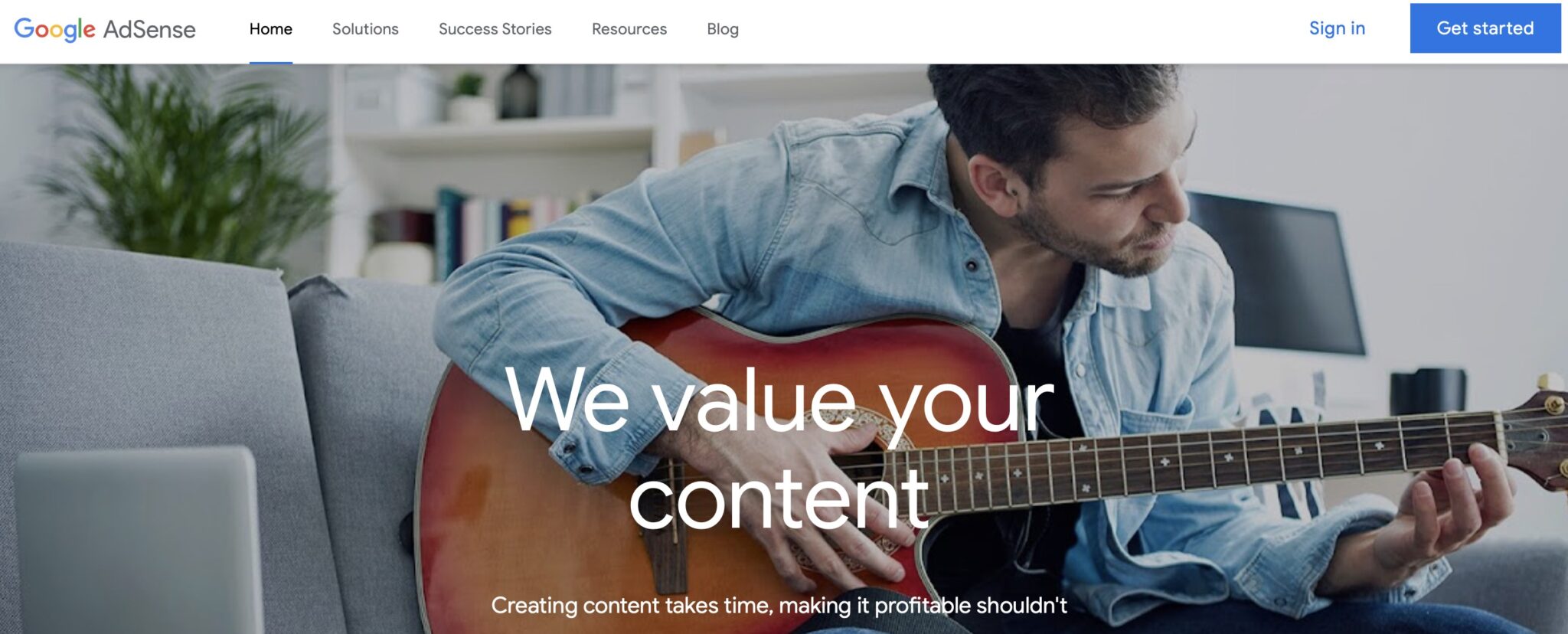 Google Adsense is Google's own advertising program. 
Bloggers and publishers can use Adsense to monetize their website by placing ads on their pages and articles. 
Adsense is one of the most popular advertising programs, being run by Google itself, and it's wildly popular with new or beginner bloggers and website owners. 
All ads placed with Google Adsense are sorted and maintained by Google themselves and lead to many different brands and businesses. 
Adsense is also the advertising program used by YouTube that places ads at the beginning, in the middle, and at the end of YouTube videos. 
As an Adsense user, you have control over how many ads are placed on your website and the ad placement, or where they appear in your content. 
Adsense has native ads that blend in with the content on your website.
Advertisers bid for ad space on your website. Bid rates vary depending on niche, product or service type, and season. Some ads pay per impression, and others pay per click. 
How much you can earn with Google Adsense depends on your niche, your traffic, the season, and more.
How Many Pageviews Do I Need for Adsense? 
There are no pageview eligibility requirements for Google Adsense. Put simply: you don't need any certain number of pageviews to be eligible. This is why Google Adsense is great for new blogs and websites. 
The main eligibility requirements for Adsense approval include: 
You must have unique and interesting content. 
You have to be 18 years old or older. 
Your website has to comply with Google Policies.
Other than that, there is a very low barrier to entry for Adsense. 
It's important to note that the more pageviews you have, the more money you will make. 
If you place Google Adsense ads on a website with a low number of monthly pageviews, you won't earn very much money at all. 
How Much Content Do You Need for Adsense?
Google does not mention any rigid rules for how much content you need for Adsense. However, we can give you some pointers to both increase your chances of getting accepted and increase the overall quality of your website. 
Google's Content Requirements
Although there is no specific number of articles required, Google does have a very clear list of content requirements. They include unique and interesting content, easy navigation, and more. 
In order to get approved for and have success with Adsense, your website should have unique content that is interesting, relevant, and engaging. 
What exactly does this mean? 
Engaging content is content that your users love, share, and continue to come back for.
You can accomplish this by writing interesting content and providing plenty of social share buttons, internal links, and clear navigation so users can find more of your content while they are on your website. 
All content should be unique which means no plagiarizing. Google is a robot and will instantly know if content is plagiarized. 
Clear and easy-to-use navigation includes things like proper categories and tags as well as a menu, plenty of links to easily find your way around your website, and more. 
How Many Articles?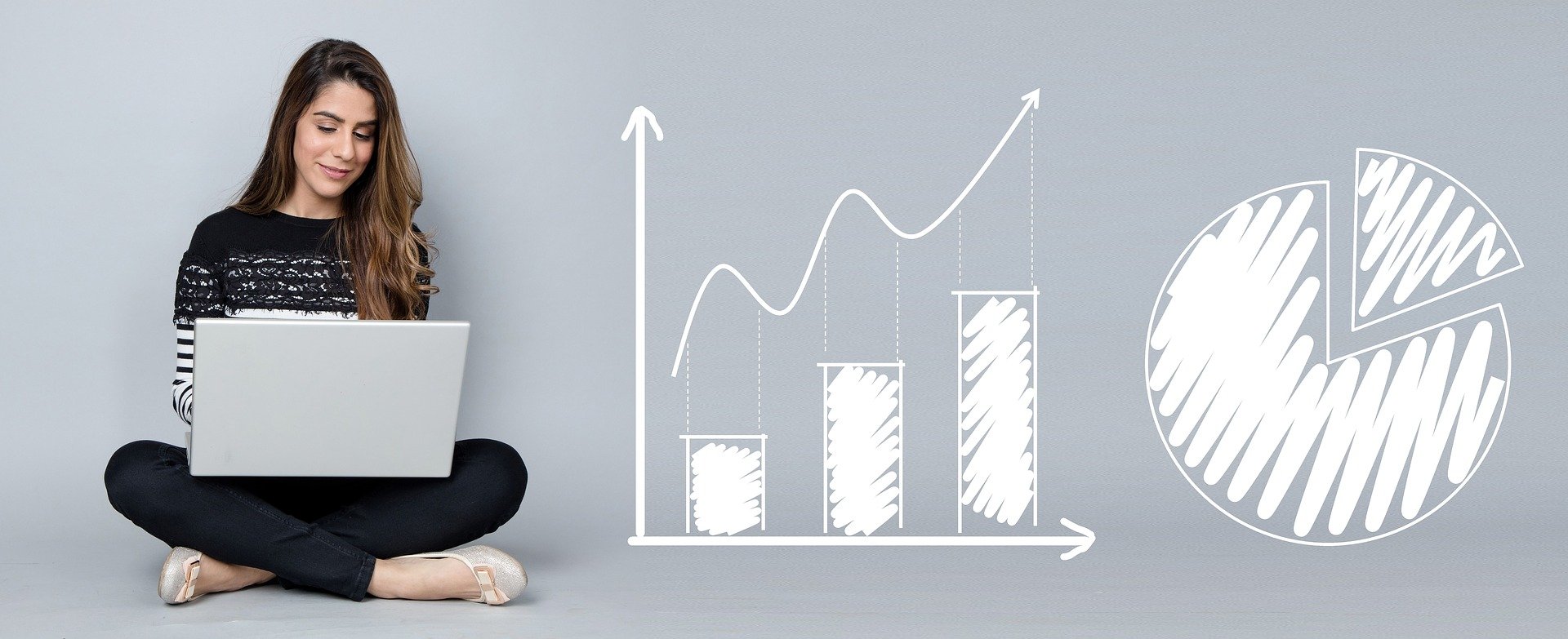 30 articles is a good minimum baseline for any new blog to aim for in the beginning. 
Having 30 unique articles on your website gives readers plenty to discover and gives Adsense plenty of articles to display ads on. 
You can apply to Adsense with less than 30 articles, but for the best chance of approval, more is better. 
How Long Should Content Be? 
Again, there are no hard and fast requirements for how long your content should be to get approved for Google Adsense. 
But we strongly encourage writing articles at least 500 words in length, preferably longer. 
Short 100-300 word blurbs might get your point across quickly, but they're not a great overall strategy. 
The point of engaging content is to get your users to stay on your website as long as possible, navigating to other articles, and sharing your content with their own network.
Rarely will a 100-300 word article fully answer a question or shed enough light on any subject.
Plus, the longer your articles, the more space Google has to insert ads. However, you should never write a super long article for a topic that can be totally covered in under 1,000 words. 
The ultimate goal of your content should be to provide true value to your reader. That means no fluff, limited filler words, and staying on topic. 
How Much Does Adsense Pay Per 1,000 Page Views?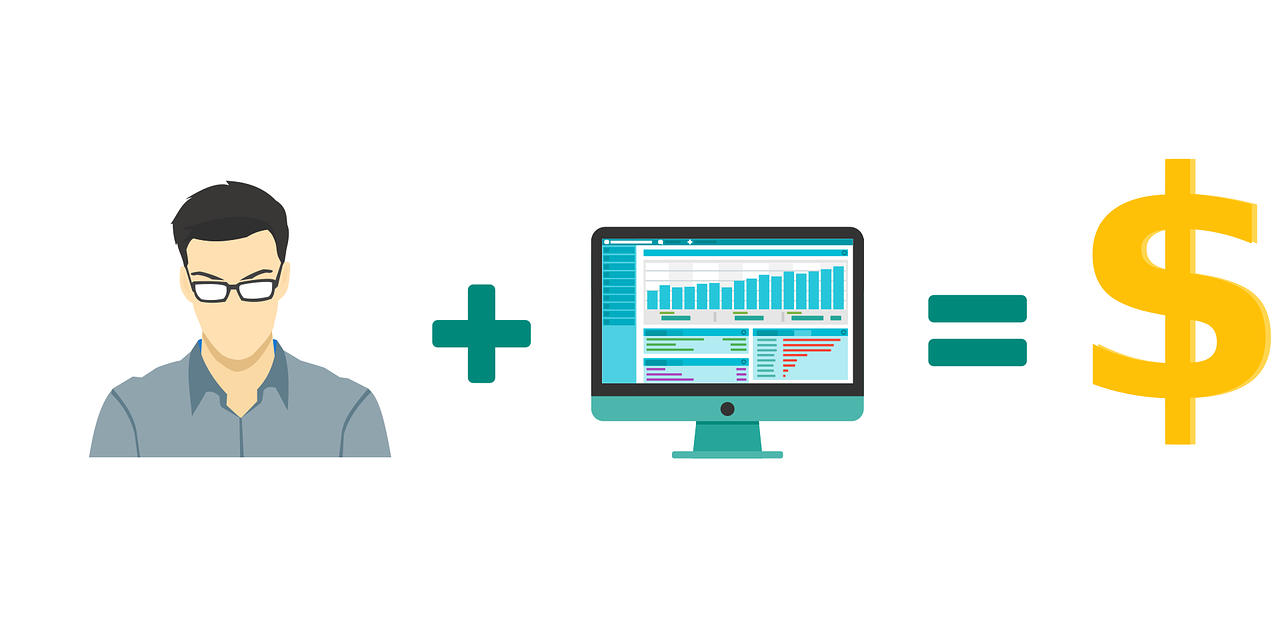 Adsense pay varies wildly on niche, region, topic, and more. On the low end, publishers can earn as little as $1-$2 per 1,000 pageviews. On the high end, it can go up to as much as $30 or more. 
You can estimate different niches and regions right on the Adsense homepage. 
Here's the average pay rate per 1,000 pageviews on Google Adsense for a few top niches.
These estimates are based on North America and an average pageview number of 50,000 per month. 
Pets and Animals: $8.41 per 1,000 pageviews or $5,046 per year 
Beauty and Fitness: $13.01 per 1,000 pageviews or $7,806 per year
Finance: $32.13 per 1,000 pageviews or $19,278 per year
Food and Drink: $14.33 per 1,000 pageviews or $8,598 per year
Home and Garden: $23.35 per 1,000 pageviews or $14,010 per year
Travel: $14.10 per 1,000 pageviews or $8,460 per year 
How Much Traffic Do You Need to Make Money with Adsense?
You can start earning pennies with Adsense with just a few hundred visitors a month. 
But how much traffic do you need to start generating real money? Like $1,000 a month or more? 
Based on the Adsense income calculator, you'd need close to 100,000 visitors a month to make a minimum of $1,000 a month in most niches. 
However, the estimates provided on the Adsense homepage are only estimates and not a guarantee of income. And in our opinion, these estimates are pretty optimistic. 
On average, you can expect to earn a couple dollars (or less) per 1,000 pageviews with Adsense. 
How Much Traffic Do You Need to Make $100,000 with Adsense?
To make $100,000 per year with Adsense, you'd need to make $274 per day or $8,334 per month. You would need minimum blog traffic of 600,000 visitors per month, but likely much more. 
You can make money blogging in many ways and if you've reached this level of traffic, you should have several other streams of revenue, as well.
Google pays per click and your click through rate will vary depending on your niche and content. 
Adsense does not share the average CTR (click through rate) because this number varies so widely. 
Based on the Adsense homepage calculator, a website in North America in the travel niche has the potential to earn $104,165 per year with just over 600,000 monthly pageviews. 
Alternatively, a North American pet website would need over 1m monthly pageviews to earn around the same amount. 
Successful Adsense Websites
Fat Stacks Blog
In this income report on Jon Dykstra's Fat Stacks Blog, he shares an insane Adsense revenue from one of his niche sites. 
Jon's niche site earned $371,835 in Adsense revenue in an 8-month period… for just 10 blog posts. 
He shares that after the work and the advertising costs, the actual income was around $150,000… Which still isn't bad for just 10 posts! That works out to over $18k per month, just from Adsense. 
He doesn't share the traffic stats, but to make that kind of money, his traffic to this niche site was probably astronomical.
This is not a typical case with Adsense, but it shows you that it is possible. 
Pinch of Yum
Lindsay of Pinch of Yum shares her Adsense earnings along with all her other earnings for the month of June 2014 in this income report. 
Pinch of Yum is a food and recipe blog that is monetized with Google Adsense, digital product sales, and affiliate marketing. 
In the month of June 2014, the blog received around 1.3m sessions and earned around $708 from Google Adsense. 
This is much less than the revenue generated by Jon Dykstra's niche website, but there were so many different factors at play with Jon's site that we simply don't know. 
Along with all of her other monetization efforts, Pinch of Yum earned a total of $35,571.06 in June 2014. 
Adsense Alternatives
Adsense is a great display ad network for beginner bloggers. However, it is one of the lowest-paying ad networks out there. 
You need big numbers to make good money with Adsense. But once you get to higher volumes of traffic, you qualify for Adsense alternatives that have higher earning potentials. Here are some of the best Adsense alternatives. 
Full List of Adsense Alternatives
Ezoic
Minimum traffic requirement: None
Ezoic is one of the most popular Adsense alternatives and another great option for beginner bloggers. 
Ezoic used to only accept bloggers with a minimum of 10k site visits per month, but they've removed that metric and will accept any website traffic amount. 
Spencer used Ezoic on Niche Site Project 4 and earned a total of $2,978 in April 2021. In fact, when NSP4 switched from Adsense to Ezoic, the website saw an ad revenue increase of 247%!
In the April 2021 income report for Niche Site Project 4, Ezoic paid an EPMV of $19.75. That means the site made just under $20 per 1,000 pageviews. 
Make More Money With Ezoic Ads
Monumetric
Minimum traffic requirement: 10,000 pageviews per month
Monumetric offers several different plans depending on how much traffic your website has. 
If you have minimum traffic of 10k per month, you can apply for the Propel plan. 
The Propel plan costs $99 to get setup, but you will eventually make that money back in ad revenue. 
Monumetric is a popular choice for bloggers wanting to move on from Adsense.
BloggingExplorer shared an RPM of around $5-$15 per 1,000 pageviews, compared to just $1-$2 per 1,000 pageviews with Adsense. 
With this kind of income increase, it's easy to see why people are seeking Adsense alternatives. 
Mediavine
Minimum traffic requirement: 50,000 sessions per month
Mediavine is one of the most popular ad networks for bloggers. For many, it's their first big monetization goal. It's a full-service ad-management platform with tons of features, a variety of ad formats, and great support.
If you have 50,000 sessions per month or more, you may qualify for Mediavine. The platform will verify your website traffic through Google Analytics during the application process.
When Spencer switched a niche site over to Mediavine, blog post earnings increased by 80%!
You can read more about the income increase in this Mediavine review. 
With Mediavine, this website earned an average of $15 per 1,000 pageviews. 
Read the Full Mediavine Review
AdThrive
Minimum traffic requirement: 100,000 monthly pageviews
Adthrive is a step up from Mediavine with a minimum monthly traffic requirement of 100,000 monthly pageviews. 
In another post from the Fat Stacks Blog, Jon Dykstra shares an AdThrive review and earnings of over $471,000 for a year on Adthrive. 
Jon earned anywhere between $9 to $29 per 1,000 sessions with AdThrive. As you can see, earnings per 1,000 views vary widely. 
AdThrive can be a great option once you reach the higher traffic thresholds, but signing up can be a pain. 
What is the Best Ad Network for New Bloggers?
In our opinion, the best ad network for new bloggers is Ezoic.
Adsense is where most people start, but we highly recommend Ezoic. Ever since Ezoic removed their minimum traffic requirement, they've become a great option for new bloggers. 
Blogging is a great way to make money online, and one of the best ways to begin monetizing a new site is with display ads. Ezoic is free to sign up and has a lot of features like site speed optimization, analytics, and more.
Google Adsense Traffic Requirements Wrap Up
Google Adsense doesn't have minimum traffic requirements, but to make money with this ad network, you need an insane amount of traffic. 
Adsense approval is straightforward and it's a decent network for beginner bloggers, but we suggest trying a platform like Ezoic for a higher earning potential. 
If you want to learn more about ad networks, check out the best ad networks for bloggers here.