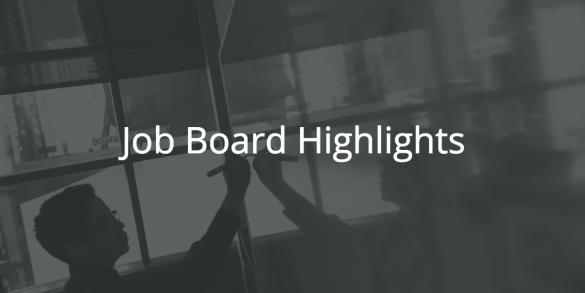 I hope you all had a great weekend.
Here are the BloggingPro Job Board highlights to start the week on a good note.
BloggingPro Job Board Highlights
Are you a go-getter with words flowing through your blood? You might be the ideal WordAgents writer.
As an SEO agency, WordAgents produces high-quality, optimized content for clients all over the world.
They need multiple writers who can write for the web and aren't afraid to learn something new.
VaVa Virtual is looking for a Content Writer to assist with a variety of client writing-related projects.
They are seeking a part-time freelance writer who is self-motivated and demonstrates expertise within writing to include sales & landing page creation, article writing, email sequences, press releases, website copy, e-books, proofreading, and editing. This individual should also have the discipline required to work remotely and unsupervised while delivering high quality results and keeping all company information confidential.
Dotdash is looking for a remote content update editor for their travel site, Tripsavvy. Tripsavvy covers all regions of the world. As an update editor, you will join their Quality Team, a team of remote editors, producers, and fact checkers who work on a sizable library of existing articles to improve the reader experience, drive additional traffic, and ensure the accuracy of all of content.
Screen Rant is the #1 entertainment website on the web and publishes up-to-the-minute news on blockbuster movies, TV, video games, and comic books. Their editorial team is looking for an experienced editor to oversee Movie/TV Features content under the leadership of the Movie/TV Lead Editor. The selected candidate will have tremendous career growth opportunity within the organization. Please note that this role does not involve video editing or script editing.
Help companies simplify their marketing with a clear story their audience will remember.
Can you confidently tell good writing from bad writing? Are you a grammar nerd?
Can you find the words to sell the same product in 20 different ways? Do you get a rush looking at your perfect headline on a client's new website? If so, Lantern is looking for a writer and brand strategist just like you.
Author:
Noemi
Editor of Splashpress Media, writer, and geek bitten by the travel bug.