Want to know how to make money from Tumblr?
You're in luck.
Because in this post, you'll learn nine ways to monetize your Tumblr blog.
We'll look at direct ways, such as affiliate marketing, and indirect ways, like promoting Fiverr gigs.
Let's get straight to it.
9 Ways to Make Money From Tumblr
Some people may wonder if Tumblr is popular enough to make money from it today, but the numbers speak for themselves.
The site receives upwards of 243 million visitors per month and its 135 million active users publish 9.1 million posts per day.
However, like any social media platform or blogging site, building an audience and posting consistently is essential for success.
With that, let's look at the 9 ways you can make money on Tumblr.
1. Display Ads
One of the easiest ways to make money from Tumblr is with display ads. You can sign up for an ad network such as Google Adsense or Yahoo Bing Contextual Ads.
Once signed up, you'll earn money when people visit your posts or click on the ads.
The amount you earn comes down to a few factors:
How many impressions or ad clicks you get
The size of your audience and how much traffic you get
And audience engagement
The more consistent you are on Tumblr and the more trust you build, the bigger your audience will be.
2. Affiliate Marketing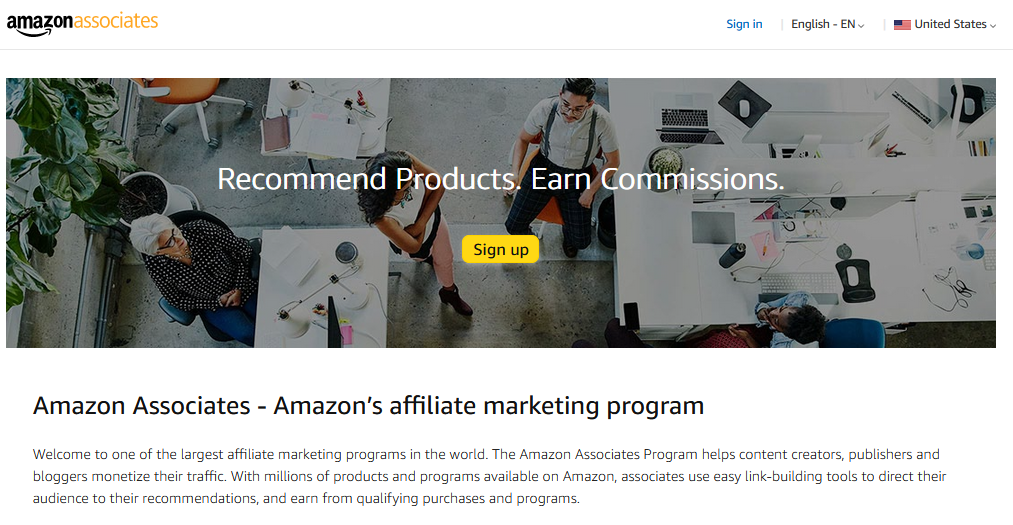 Affiliate marketing is another simple way to make money on Tumblr.
This monetization method, along with display ads, has the lowest barrier to entry.
Why?
Because there are plenty of affiliate programs for beginners, and once signed up, you can start adding affiliate links immediately.
Most affiliate marketers start out with Amazon Associates, as it's one of the biggest affiliate programs on the internet.
Simply sign up here and recommend different Amazon products in your content.
You could also sign up for ClickBank to promote digital products instead.
ClickBank products have a much higher commission rate, up to 75%, which will help you make more money with fewer Tumblr followers.
3. Sell Ad Space
If you have a loyal following and get decent engagement, you could make extra cash selling ad space.
Many brands will work with micro-influencers or accounts with a smaller following.
This means you can reach out to brands directly who work with small creators and get paid to place ads directly in your content.
Your niche and audience engagement will determine how much you'll make, but this is something you can negotiate with the brands you work with.
4. Sell eBooks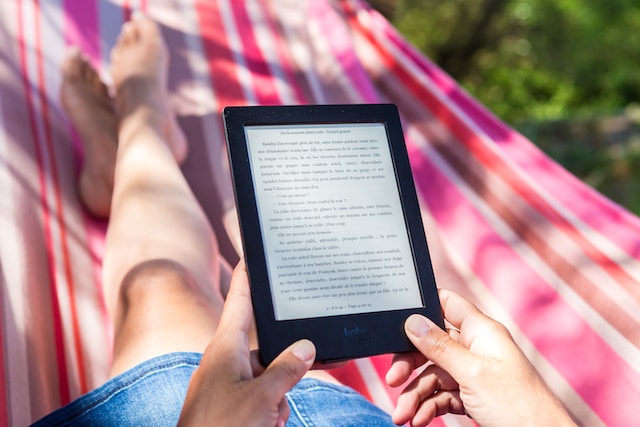 According to Word Rated, an estimated 191 million ebooks were sold in 2020.
And the digital downloads industry is only getting bigger.
If your Tumblr blog is focused on teaching a skill, then why not package that skill up into an ebook?
You could create it in Google Docs, teaching everything you know about the topic you're an expert in.
Then download it as a PDF, get a cover designed on Fiverr, and start promoting.
To take payments, you could use a platform like Gumroad or E-junkie.
Then launch it to your following and share tips from the ebook in your posts.
This will drive more visits to your ebook sales page and slowly increase your sales.
5. Design and Sell Tumblr Themes
Selling Tumblr themes can be a great way to make money on the platform.
Designer and creator Oliur did this some years ago and was making $30,000 per month.
So, if you're design savvy and know how to use HTML and CSS, you might have the skills to create an awesome Tumblr theme.
And maybe replicate Oliur's success.
To get started with this Tumblr monetization method, first, get familiar with the documentation and theme guidelines.
Get experimenting and start submitting your designs. Themes that do the best and make the most money fall under a few categories:
Elegance
Purpose
Versatility
Inventiveness
If your themes are chosen by editors and featured on tumblr.com/themes, you'll get the opportunity to charge a fee.
6. Sell Digital Downloads
Selling digital downloads is a little like selling ebooks or PDFs, except they fall into a wider category.
Things like:
Digital art
Photography filters for Photoshop
Book cover templates for Canva
Templates for social media
Or even video courses
Whatever your Tumblr page is about could potentially have a spin on something downloadable.
If you're teaching something, then why not create a beginner's guide in a video series?
Upload your digital downloads to Gumroad and set your price.
Then, all you have to do is promote the link with your Tumblr following.
7. Sponsored Posts
Sponsored posts are another potential way to monetize your Tumblr blog.
Similar to standard blogs or social media sponsorships, brands pay you to post content that promotes their product or service.
To find success with sponsored content, you'll need a proactive approach and strategic planning.
First, make sure you have a strong presence on the platform. An audience with a targeted reach will attract more brands and better deals.
Second, define your niche that aligns with brands that pay for sponsored content. You could check other creators who successfully earned money through sponsorships.
Then, produce high-quality content that these brands would find appealing.
Lastly, reach out to brands to see if they would like to work with you. You can also network with other creators or influencers to increase your exposure to help you find the perfect fit.
8. Sell Physical Products
Using your Tumblr account to make money with physical products is entirely possible.
Especially if your content revolves around the products you sell.
To get started with this method, first, you'll need an online store built with either WooCommerce or Shopify.
And, more importantly, you'll need products to sell.
If you're completely new to this, you can find wholesale items to sell from home on a site like Alibaba, or you could sell products you make yourself.
If your products are handmade, then another place to sell them is Etsy.
Once you've set up your products and store, you'll need to publish content on Tumblr that helps promote them.
For example, if you sell items to help people organize their workspace, you could teach organization tips and point them to your products.
Another idea could be showing people how to make the items you sell and linking to your Etsy store.
The opportunities are endless.
9. Teach a Skill and Promote Fiverr Gigs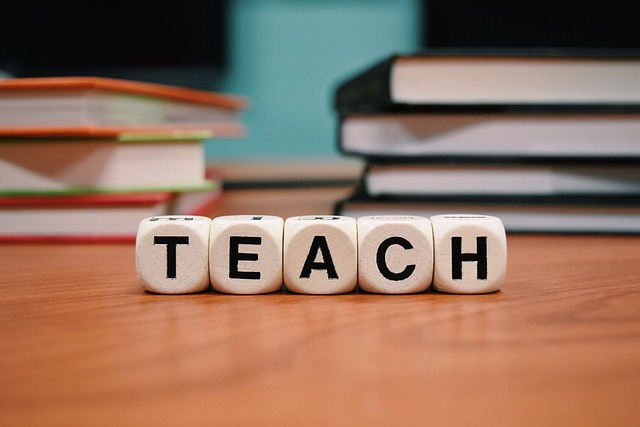 Are you skillful at something and love to teach others how to do it?
Maybe you're good at Photoshop or designing websites.
Well, Tumblr could be a great platform to share your talents to help people master these skills.
Then you could also offer a done-for-you service to your readers on a site like Fiverr.
Fiverr is a freelancing marketplace where people do this starting from $5.
The content you share will act like a portfolio of your work. It also shows your expertise in what it is you offer on Fiverr.
It's also easy to sell on Fiverr; you create an account and list your services.
The more your Tumblr picks up traction, the more people will find your services on Fiverr.
FAQs
Here are some answers to frequently asked questions concerning how to make money from Tumblr.
How do you become successful on Tumblr?
To become successful on Tumblr, you'll need to post content consistently that your audience will find valuable.
It's also important to interact with other accounts and work on increasing your follower count.
How many followers do you need on Tumblr to get paid?
This really depends on the type of monetization you choose. It's also worth noting that no amount of followers on Tumblr will guarantee an income.
However, with the right strategy, decent content, and persistence, it's still possible to make money.
How much is a lot of followers on Tumblr?
This also depends on your personal goals. Some people may only need 1000 followers, whereas others might want 100,000 followers.
Conclusion: How to Make Money From Tumblr
There you have it. Now you know how to make money from Tumblr, which of the nine ideas will you try?
To give yourself the best chance of success, read our post on how to get more followers on Tumblr.
This will grow your account faster and open up more opportunities for monetization.