Small local businesses depend on search engine optimization (SEO) to help their customers find them. But mastering local SEO can be challenging for business owners, juggling many things. The good news is that ChatGPT for local SEO can help you to prioritize this structure so that you can make the most of the search engine results and make a splash in your community. 
If you have been wondering how AI content can maximize your business, here is what you need to know about ChatGPT SEO and how it can impact your brand. 
Let's get started. 
Optimizing Google My Business Profiles
If you don't already have a Google My Business profile, you're missing out on lots of great benefits. It gives you greater visibility, allows you to show up on maps when people search local businesses, and gives you a platform where you can collect reviews. 
Better yet, Google My Business profiles are free and are simple to use. We have a couple of articles about how to optimize for local search.
And here are a few ways Chat GPT can help you make the most of your GMB profile to boost visibility. 
Define Categories
The first thing you need to do when setting up a Google My Business page is define the categories of your business. You can do this with just a couple of prompts on the Chat GPT platform.
Start by asking it to come up with a list of your local competitors based on your industry. 
From here, you can prompt it to tell you what categories those businesses are listed as on GMB.  
Keep in mind that this information may not be as accurate as it sounds. ChatGPT is not connected to the internet, so it may not have up to date information on your competitors if they have recently changed their categories or shifted to a new direction.
However, it will still provide you with valid competitors, and you could always manually check their GMB categories on your own. 
Frequently Asked Questions
Chances are that your potential customers come to you with the same questions again and again. Even if you're new to the local SEO scene, you can still answer FAQs with the help of ChatGPT.
Ask the tool to come up with a list of questions that customers might ask pertaining to your business. 
For example, you might say something like: "Tell me the 5 most commonly asked questions about my coffee shop."
The AI content you get will help you to navigate through endless data and start to come up with concise questions that your customers might want to know. You can even ask Chat GPT to come up with the answers for you if you worry about your word smithing.
You can upload these in a video to your GMB position as part of your digital marketing efforts. 
Advertisements and Posts
An SEO company might have historically helped you to navigate your Google Ad platform and helped you with content creation. Now, you use ChatGPT for local SEO to simplify your strategy.
To this end, Chat GPT can help you to come up with advertisements for your digital marketing efforts. 
You do have to be a bit more specific with the artificial intelligence tool, telling it exactly what sort of promotion you want to offer. Let it know that you're looking for a Google My Business ad spot and give it the max character count.  
Chat GPT is a skilled copywriter and will hook your audience quickly with the style and tone that you specify is appropriate for your brand.
You can also use this to help with your content creation for you to post on GMB (more on this in a minute). 
Keyword Research
Historically, keyword research was a daunting task that only an SEO company was skilled at handling. Now, there are more resources than ever before, and ChatGPT SEO can certainly help.
How can you use the AI-generated content to complete your keyword research? 
All you have to do is have a vague idea of a few keywords that generate business for you. For example, you might need one to two keywords that are highly effective for your brand. 
Ask ChatGPT to come up with related keywords, and you'll start to see an SEO strategy come to light. 
With a little prompting, the tool can even tell you which keywords are more likely to rank in the search result pages based on competition.
It will tell you why the keyword is more likely to rank in an SEO strategy, making it easier for you to start to internalize the process and boost your SEO rankings even more. 
In a Google search, you'll be far more likely to come in near the top if you focus on relevant keywords for your brand and industry.
Keep in mind that this SEO strategy still takes time to yield results, but you'll be well on your way to SEO success.
Create a Landing Page with Local Keywords
If you want to show up in a local search for businesses like your own, then you need to create a landing page that makes it clear where you are located and what you can offer.
Your customers will have somewhere to land when they interact with your brand. 
Copywriting might not be in your wheelhouse, and landing pages are designed to convert visitors into loyal customers.
You need to tell them what you offer, how it can benefit them, and why they should part with their hard-earned cash. 
Instead of spending hours creating the perfect sales copy, you can let ChatGPT from Open AI take over. 
Maybe the best part is that ChatGPT can even help you with the coding of your landing page to get it to look exactly how you want. If you aren't sure how you want the landing page to look, ChatGPT can help you come up with a design based on your branding with a little bit of specific prompting.
Link Building for Local Businesses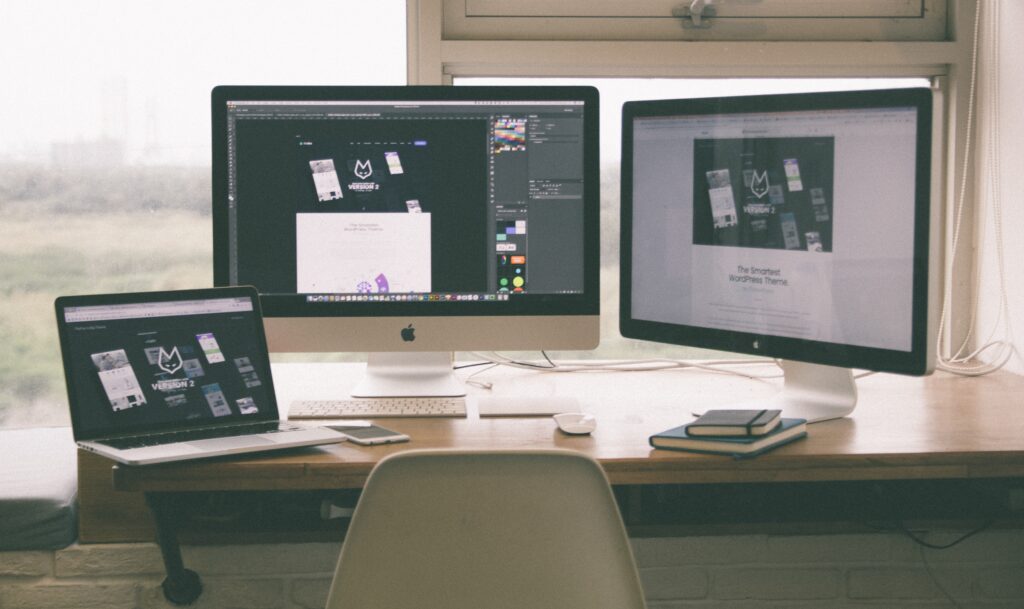 A little link juice is crucial if you want to appear in the local search result. This means that other pages link back to you, which tells Google and other search engines that your information is more valuable. Unfortunately, this is one of the more complicated parts of an SEO strategy. 
ChatGPT can help you figure out where to focus your efforts and how to start a great link-building strategy.
First, you can ask it to come up with top websites that post local information in your area. These could include local newspapers or industry-specific websites.
Some business owners may even seek out various awards they could earn or local organizations they could sponsor in exchange for a little more visibility. 
From here, you can ask Chat GPT to help you write pitches for these sites. The AI chatbot will work with your prompt to craft a well-written proposal for a guest article on these sites.
You can be as specific as you want to be when it comes to the title tags, or you can ask ChatGPT for some title ideas. 
Once a pitch has been accepted, you don't have to worry about actually writing the content. Content marketing with ChatGPT is easy.
Simply give it the title of your piece (or ask it to brainstorm one for you), the word count, and any points that you want it to make. 
The result is a finished piece of content that you can publish just about anywhere – a blog post, a news article, or even post on another website with a link back to your site. 
Do you struggle with how to respond to your customers when they share feedback with you? Many business owners want to respond to their customers but lack the confidence to express their gratitude or consolation in writing.
While you could hire an SEO expert to help boost you up, you can also use AI like Chat GPT. 
All you have to do is use a prompt like: "Respond to this Google review from my college backpack company." Insert the review and let ChatGPT come up with a clever response. 
It can write responses for both positive and negative reviews that require little tweaking on your part. Of course, you can always go through and add more personal touches if you feel that the AI is a little lacking in empathy or enthusiasm. However, they are often ready to go right away.
Sometimes, you might also encounter situations where someone posts a comment on your social media that requires a response.
Much like reviews, you may not be confident enough to write out your own response on behalf of the business. 
ChatGPT can help with this too. 
Let it know what the comment or question was, give it a little background on the answer, and let it spin up a well-written response.
The SEO pros know how important it is to respond to your audience, so let ChatGPT help you with this important aspect of building your brand. 
Asking for Reviews
A solid list of five-star reviews looks great on the search engine when someone is looking for a local business like yours.
Most of the time, people aren't compelled to write a review of their own volition unless they have had an extremely positive (or negative) experience. 
Fortunately, you can increase your odds of getting reviews with the help of ChatGPT and just a few minutes of your time. 
Ask ChatGPT to come up with a script for asking your customers for reviews of your business, services, or products.
It will write a clever email or message you can send out, personalized for each customer who visits or interacts with your brand. 
Make sure that you are extremely specific with what you want it to write. Encourage positive reviews with a link where they can participate. Direct negative reviews back to your email instead of a forward-facing platform.
Let it know whether you want an email template or a text messaging prompt, and watch ChatGPT spin up something truly delightful for your local SEO! 
Final Thoughts: ChatGPT for Local SEO
Are you convinced that you can let go of your SEO professionals and start to do the work on your own with the help of an AI chatbot like ChatGPT? Connecting with local customers and building your brand's online presence with tools like this one is easier than ever. 
From establishing your brand on Google to finding relevant keywords to review collection, you can start to make the most of your SEO strategy. 
Get your prompt ready and start using ChatGPT for your local SEO efforts today!