What are the best cruise affiliate programs?
High-value affiliate programs allow you to make more money off fewer conversions and, sometimes, through less work. In particular, cruise line affiliate programs can be one of the best ways to add a potentially high yield revenue stream to your website.
If you have or are looking to start a travel niche blog, or you have an audience that is likely to be receptive to cruising offers, it's worth testing it out.
Why Promote Cruise Affiliate Programs?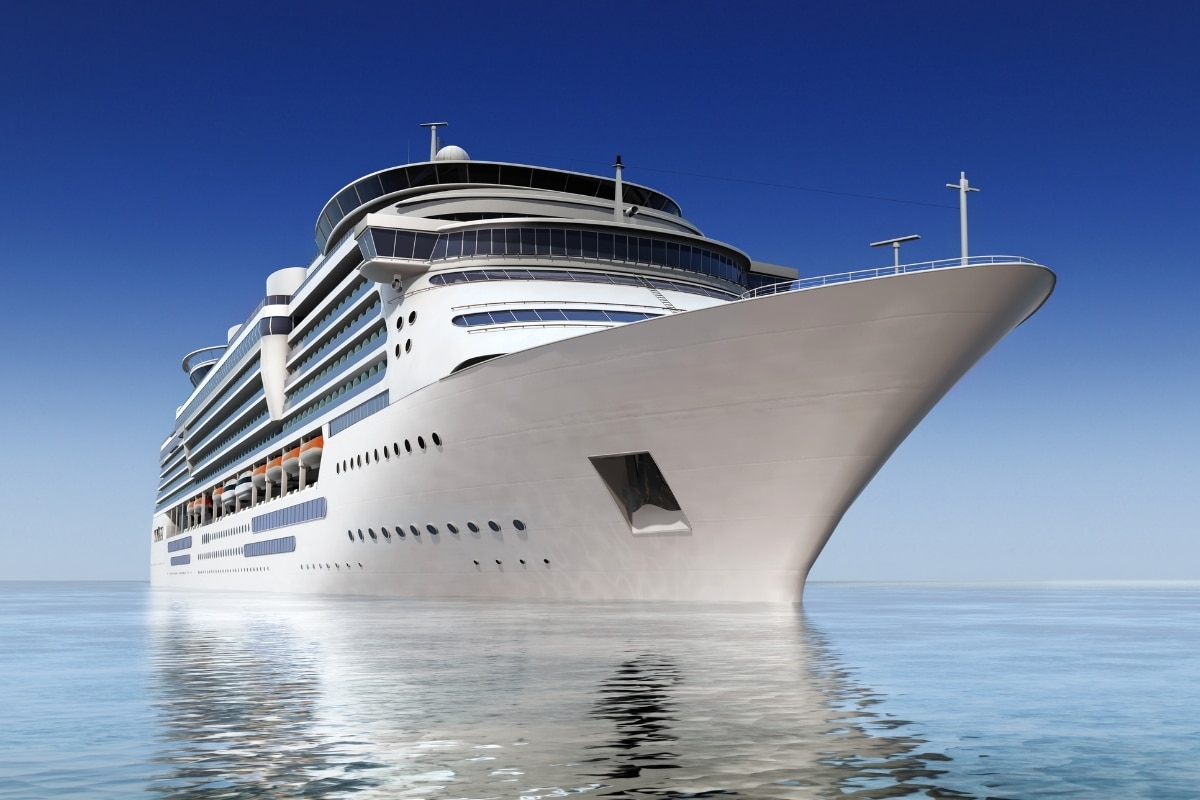 With the average cruise running $150 per person each day, and the average trip lasting around 7 days, the cost of taking a cruise can add up quickly. 
Add to this the fact that commissions can range anywhere between 3-7% or higher, and you have ample opportunity to add extra digits to your monthly takehome. 
There are numerous cruise lines out there catering to an extremely diverse clientele. So, whether your audience falls into the big-spending luxury crowd, or you cater primarily to budget travelers, there are likely a few cruise lines that cover your target demographic. 
What's more, along with the cruise itself, there are plenty of opportunities for cross-promotion of other high-value affiliate programs such as flights, hotels before or after the cruise, luggage, and other travel necessities.
Sharing cruise ship affiliate offers with your audience can also be a great way to make money while traveling. If you're already going on a cruise, why not blog about it?
Best Cruise Affiliate Programs
Here are the top cruise ship affiliate programs in the US, UK, and Europe that have well-established programs ready for you to join. 
1. Princess Cruises Affiliate Program
Princess Cruises is a subsidiary of the Carnival Corporation, the most profitable cruise company in the world with yearly revenue of over $8 billion. 
Their cruises are geared towards those looking for affordable luxury and offer both adult-only spaces on the ship as well as numerous kid-friendly spaces and events. 
---
2. Craft Cruises Affiliate Program
Craft cruises are a bit more niche of a cruise affiliate program. They are focused on organizing craft-themed cruises such as knitting cruises, beading cruises, needlepoint cruises, and more. 
The company markets itself as an affordable cruise option with family-friendly cruises. They have trips all around the world including Europe, North America, and Asia. 
---
3. Entrepreneurs Cruise Affiliate Program
The Entrepreneurs Cruise is another specialty type cruise catering to entrepreneurs and other business-minded individuals. They host various speakers and events geared towards this group.
One thing to note is that this is a once-yearly event which makes this a seasonal affiliate program in terms of promotion.
---
4. Destination Magic Affiliate Program
Destination Magic is an authorized travel agency specializing in vacations to locations such as Disney World, Universal Studios, Disney Cruises, and other Caribbean vacations. 
The agency caters to all ages and has partnered with over twenty different brands in the travel industry including all of the top cruise line companies.
---
5. Sailing Europe Affiliate Program (Europe)
Sailing Europe is primarily focused on the luxury travel market. The company charters yachts, luxury sailboats, and catamarans throughout the Mediterranean, Caribbean, Atlantic, and more exotic locations such as Thailand and French Polynesia. 
The website has over 4,000 boats available for charter ranging from smaller sailboats to five cabin motor yachts. 
---
6. Tallink Silja Affiliate Program (Europe)
Tallink Silja is a cruise line and shipping company that offers tours around the Baltic Sea region. The company is primarily focused on a European market but offers a premium experience for an international audience and not just Europeans.
They offer a wide range of cruises from overnight tours to mini-cruises and full-length cruises across the Baltic Sea. Most of their cruises launch out of either Stockholm, Sweden, or Helsinki, Finland.
---
7. AIDA Cruises Affiliate Program (Germany)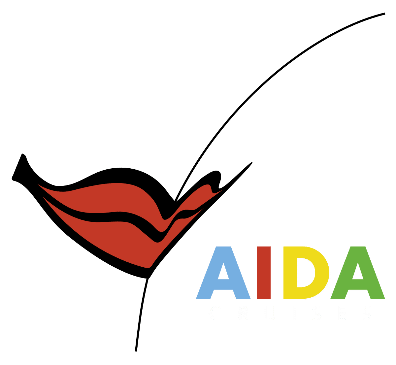 AIDA is a German-based cruise line and a subsidiary of Carnival Group, meaning that it has substantial backing and advertising behind it from its parent company.
The cruise line targets primarily a younger and more active German-speaking crowd. So, if you are a German-based website, or if you have a large number of German visitors to your website, this could be a good option.
---
8. TUI Cruises Affiliate Program (Germany and UK)
TUI is a premium cruise line competing directly with AIDA Cruises for German-speaking cruise customers. They also have cruises in other countries throughout Europe and the United Kingdom.
The company is partly owned by Royal Caribbean, the second most profitable cruise line company in the world.
---
9. Fred, Olsen Cruise Lines Affiliate Program (UK)
Fred, Olsen Cruise Lines operates five smaller size cruise ships and caters to a primarily British crowd. The atmosphere on their ships is traditionally British, focusing on an older demographic than other cruise companies.
The company currently offers routes through destinations in Northern Europe, the Baltic, the Mediterranean, the Adriatic, the Canary Islands, the Caribbean, Africa, Canada, the United States, and South America.
Commission: 4% for sales plus 8 British Pounds for phone calls of five minutes or longer from potential customers
Cookie Duration: 60 days
Platform: AWIN
---
10. Saga Holidays Affiliate Program (UK)
Saga bills itself as the cruise line of choice for the over 50s crowd. These are adult-only cruises that offer a boutique experience with ships holding less than one thousand guests.
The company launches out of the United Kingdom and, for people located in the UK, offers door to door service. Each cruise offers an all-inclusive experience with drinks, dining, and events included.
---
11. Virgin Holidays Affiliate Program (UK)
Virgin Holidays is the tour operator arm of the Virgin Group founded and popularized by Richard Branson. The company caters primarily to the United Kingdom but offers tours and holidays all around the world.
They are partnered with all of the major cruise line operators including Royal Caribbean, Carnival, Princess, and Disney Cruises. They also offer packages through their in-house cruise line Virgin Voyages.
---
12. DFDS Seaways Affiliate Program (UK)
DFDS offers themed and mini-cruises with routes through Scandinavia and the United Kingdom. The company is based out of Denmark and primarily operates as a shipping and logistics company with ferry routes and cruise offerings.
These cruises are good options for people based in or traveling through Scandinavia or the United Kingdom looking for short overnight getaways.
---
13. Bateaux London Cruises Affiliate Program (UK)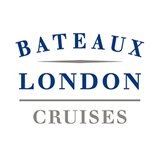 Bateaux London offers upscale dinner cruises through London catering to adults looking for a premium experience. These cruises offer elegant themed nights with various music and food motifs including a Sunday jazz cruise, afternoon tea cruise, gourmet dinner cruise, and more.
These cruises are only in London but can be a good option for both locals as well as people traveling through the city.
---
14. Desire Cruises/Original Group Affiliate Program
If your target demographic is looking for an adults-only experience, the Desire Cruises from the Original Group could fit the bill.
Their Desire line of cruises is branded as clothing optional and the ultimate in provocative luxury where, according to their website, "pleasure is the ultimate objective". These cruises are geared to an older couples-only crowd.
---
15. Temptation Cruises/Original Group Affiliate Program
Like the Desire line of cruises, Temptation cruises cater to a 21 and up adults-only demographic. However, the Temptation line of cruises is geared towards a younger and more trendy adult crowd and is for both singles and couples.
The Temptation cruises are billed as offering top-optional daytime activities, pool parties, steamy workshops, an R-rated Red Room, and spicy theme nights. 
---
Best Cruise Fare Aggregator Affiliate Programs
Some cruise aggregators also offer an affiliate program. Here are a few of our favorites.
16. Orbitz Cruise Affiliate Program
Orbitz is one of the largest online travel fare aggregators in the world. The company handles everything from flights to hotels to rental cars and, of course, cruises. 
Because of their dominance in the travel industry, it's very likely your target market has heard of and even used Orbitz at some point previously.
We also have an entire post dedicated to the best hotel affiliate programs, so check that out if it sounds like something else your followers would be into.
Commission: $30 for cruises per booking and 2% – 6% for everything else
Cookie Duration: 7 days
Platform: Commission Junction
---
17. Expedia Cruises Affiliate Program
Expedia is another of the top three travel fare aggregators in the world. Like Orbitz, the company allows travelers to search everything from flights to hotels and cruises. 
The company has a solid reputation with users around the world, making it more likely for your target audience to trust them when booking a cruise. 
---
18. Travelocity Affiliate Program
Travelocity is a subsidiary of the Expedia Group and the third most popular website owned by the company. With over 12 million unique visitors each year, it is very likely your target demographic has already used the website.
Stan Ventures is offering Niche Pursuits readers 50% off their backlink services this week only!
– Links with Relevancy, Authority, and Influence
– Tailored Outreach Strategy for Your Website
– Native Content
– Money-Back Guarantee
The website is a travel fare aggregator for everything from airlines to hotels to rental cars and cruises.
Commission: 2% – 4%
Cookie Duration: 45 days
Platform: Flex Offers
TRAVELOCITY AFFILIATE PROGRAM
---
19. Cruise Direct Affiliate Program
Cruise Direct is one of the worlds leading cruise fare aggregate websites. The company bills itself as a top destination for searching and booking cruises with no booking fees and rock bottom prices. 
The company has booking options for almost all the major cruise lines and provides customers a book now pay later option. 
---
20. Booking Buddy Affiliate Program
Booking Buddy is another good option for people looking to ditch the booking fees and compare prices. The company allows you to search through almost all of the major cruise lines and many of the smaller and more niche liners.
This can be a good option if your target demographic are budget travelers looking for a good deal on last-minute bookings. 
---
21. Cruise Away Affiliate Program
Cruise Away is a cruise line fare aggregator based in Australia. The company offers fare comparisons from all of the major cruise liners and most of the smaller companies.
While the primary market is Australia, people from around the world can book through the app. For affiliates, the program pays out in all major currencies and offers a reasonably long cookie duration. 
---
22. Cruise Compete Affiliate Program
Cruise Complete operates a bit differently than many of the other fare aggregate programs on this list. Instead of having visitors search through dozens of cruises for the best price, Cruise Compete has travel agencies compete with each other to get visitors the best deal. 
While Cruise Compete doesn't have the same exposure as sights like Orbitz or Expedia, they do have a solid 30% commission for all bookings and reasonably long cookie duration.
---
23. Priceline Affiliate Program
Priceline is one of the largest travel agencies in the world with options for booking everything from hotels and flights to cars and cruises. One of the best things is that visitors can save money by bundling bookings together such as flights and hotels.
Because of their large network, visitors can find a wide variety of cruises to book both large and small at prices often less than booking directly with the liner.
---
24. Cheap Tickets Affiliate Program
Cheap Tickets is another subsidiary of the Expedia Travel Group. The company focuses on the budget traveler market offering tickets for cheaper than can be found when purchasing directly. 
The website works with major cruise lines around the world as well as smaller more niche companies. Cheap Tickets is popular with both families as well as individual budget travelers. 
Commission: $30 for cruise bookings and between 3% – 8% for everything else
Cookie Duration: 7 days
Platform: Commission Junction
---
25. Tours4Fun Affiliate Program
Tours4Fun partners with tour operators worldwide to help travelers book tours and cruises at the best prices possible. Some examples of cruises offered on the website include Mediterranean cruises, European river cruises, and dinner cruises in major cities throughout the world.
The website offers a wide variety of tours for families, couples, budget travelers, and luxury travelers alike. 
---
26. Titan Travel Affiliate Program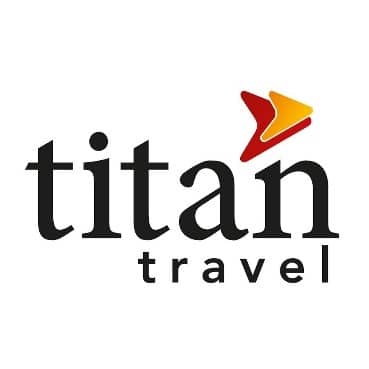 Titan Travel is a United Kingdom-based tour organizer that partners with tour providers throughout the world. The company offers everything from river cruises to full-length oceanic cruises.
Affiliates with a target demographic in the United Kingdom can use Titan Travel to promote both cruises and other types of tours. 
---
27. Cheap Caribbean Affiliate Program
Cheap Caribbean works with major cruise liners such as Carnival, Celebrity, and others to provide travelers with low-cost tours throughout the Caribbean.
Aside from the Caribbean, travelers can book cruises in the Bahamas, Mexico, Bermuda, various private islands, and other locations throughout the world. According to their affiliate information, the average order value is $2,154.
---
28. Viator Affiliate Program
Viator is a Canadian-based company and a subsidiary of Trip Advisor. The company offers various types of tours throughout the world including day cruises, dinner cruises, and multi-day cruises.
Whether your target demographic is looking for family-friendly tours, exciting adventures, or the ultra-luxurious, Viator will have something for your audience. 
---
29. Cruise 118 Affiliate Program (UK)
Cruise 118 is a UK-based cruise organizer. The company partners with all the top cruise line operators and offers everything from popular cruise options to ultra-luxurious trips for adults.
The company offers complete packages with flights from and to the United Kingdom allowing travelers to book tours anywhere in the world.  
Commission: 5 British Pounds for email leads and 15 for qualified sales leads
Cookie Duration: 30 days
Platform: AWIN
---
30. Travel Payouts Affiliate Program
Travel payouts is a bit different than the other entries on this list. The website is a network for travel affiliate programs allowing you to manage over 80 different programs through one platform.
If you want to minimize how many different programs you need to manage individually, using a network such as Travel Payouts is one option. 
---
Best Cross Promotion Affiliate Programs With Cruise Lines
If promoting cruise offers to your audience is successful, there are many related offers you can make to them from luggage products to travel insurance.
Here are 5 other cruise-related affiliate programs you can join. Check out these credit card affiliate programs as well for more somewhat related offers.
31. Roam Right Affiliate Program
Roam Right is one of the worlds leading travel insurance providers. The company is American-based and has been in business since 2012.
They are a vertically integrated company allowing for better rates than some other travel insurance providers. This can be a good option to promote to both budget and premium travelers.
---
32. Allianz Worldwide Care Affiliate Program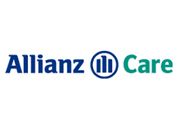 Allianz is a global travel insurance provider headquartered in France. They provide premium insurance plans with benefits such as 24/7 customer service and a mobile app for managing your benefits.
The company offers plans for travelers worldwide making them a good option for affiliates with an international audience. 
---
33. Polynesian Cultural Center Affiliate Program
The Polynesian Cultural Center is a cultural theme park on the northern shore of the island of Oahu, Hawaii. The center has mockups of different villages found on various Polynesian islands.
Visitors can experience various cultural events such as luaus and traditional dining options as well as other attractions and events for all ages.
---
34. ROAM Luggage Affiliate Program
ROAM Luggage offers shoppers the opportunity to custom design luggage to their exact needs and specifications. For affiliates, this means higher commission opportunities than with many other luggage affiliate programs. 
Average orders tend to be $400 or more with some orders going much higher. The company primarily caters to premium shoppers. 
---
35. Rollux Travel Affiliate Program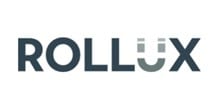 Rollux offers carry-on and full-size suitcases built for people who want more versatility from their luggage.
The suitcases are made to fold and expand on-demand making it easier to pack or save room on unused traveling space. 
---
What To Look For In A Cruise Affiliate Program
Above all else, you must choose a program your target audience would be interested in. 
There are many different types of cruises and failure to pick one relevant to your audience, even if it has a better commission rate, can lead to you earning less overall. 
Once you have a few options for different cruises that are relevant to your audience, it's then okay to choose the one with the best commission rate. Finding programs with higher rates and longer cookie duration will ensure that you make as much as possible.
The Best Cruise Affiliate Program
Many of the best cruise affiliate programs are high value which can lead to better profits over a shorter period potentially with fewer visitors. It is important to remember though that many of these are seasonal which means it can help to pad each offer with other types of cruises that happen year-round. 
Assuming that you are promoting the right programs to the right audience, you can expect cruise affiliate programs to be a solid additional source to your current lineup of affiliate programs and other offers.
Check out these real examples of successful affiliate websites for more ideas on how to best present offers to an audience. We have a number of travel blog examples in that post as well.