If you're thinking about starting your own business, you might be curious to learn that there are many unusual business opportunities out there. Many businesses are born from money-making hobbies, while others are pipe dreams that you've always wanted to start.
Launching a unique business can bring fruitful rewards, helping you stand out in the industry, solving a problem in an untapped niche, and building your reputation as an entrepreneur.
To give you some inspiration and ideas of what kind of business to pursue, we've put together a list of 33 unusual business ideas you can start.
Check it out!
33 Unusual Business Ideas to Make Money
1. Glamping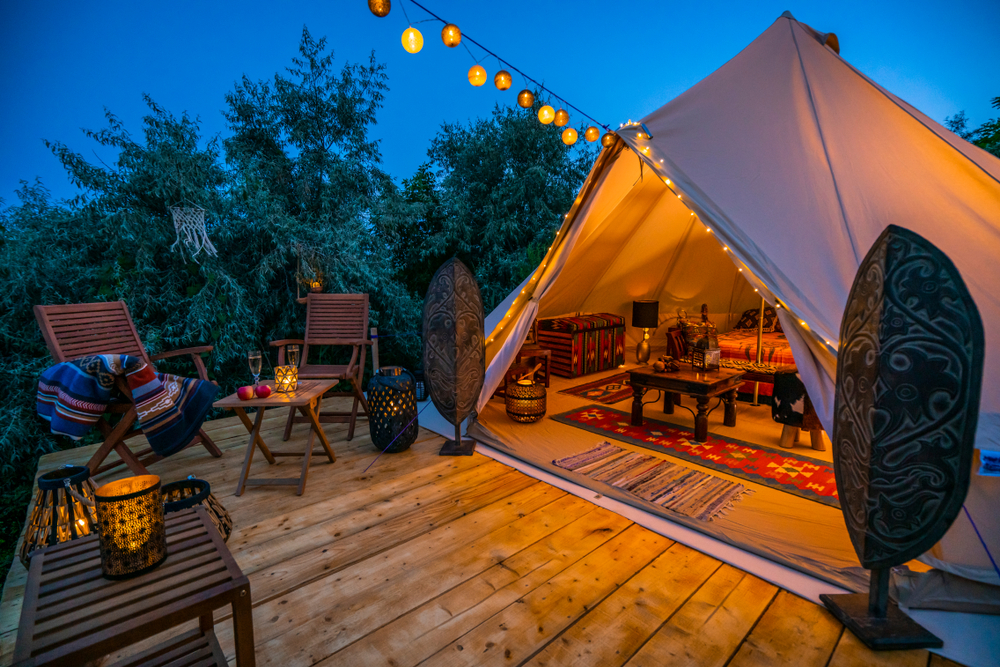 Glamping is like glamorous camping. You get the best of worlds. "Rough it" in the outdoors in a camping environment but with the modern-day luxuries, many of us have grown accustomed to.
According to this resource, glamping is a 1.8 billion dollar industry, expected to grow at a compound rate through 2028.
Now is a great time to build your glamping resort business, providing modern amenities mixed with the experience of nature and the great outdoors.
Think massive luxury tents with bedroom furniture and electronics (like a TV and radio) or clear plastic domes that let you sleep under the stars in an enclosed capsule-like fortress.
Glamping is done around the world in places like Thailand, South America, Slovenia, and various parts of the U.S. like Texas, Colorado, and other states.
Read more about glamping and how to get started in this unusual business.
2. Cat cafe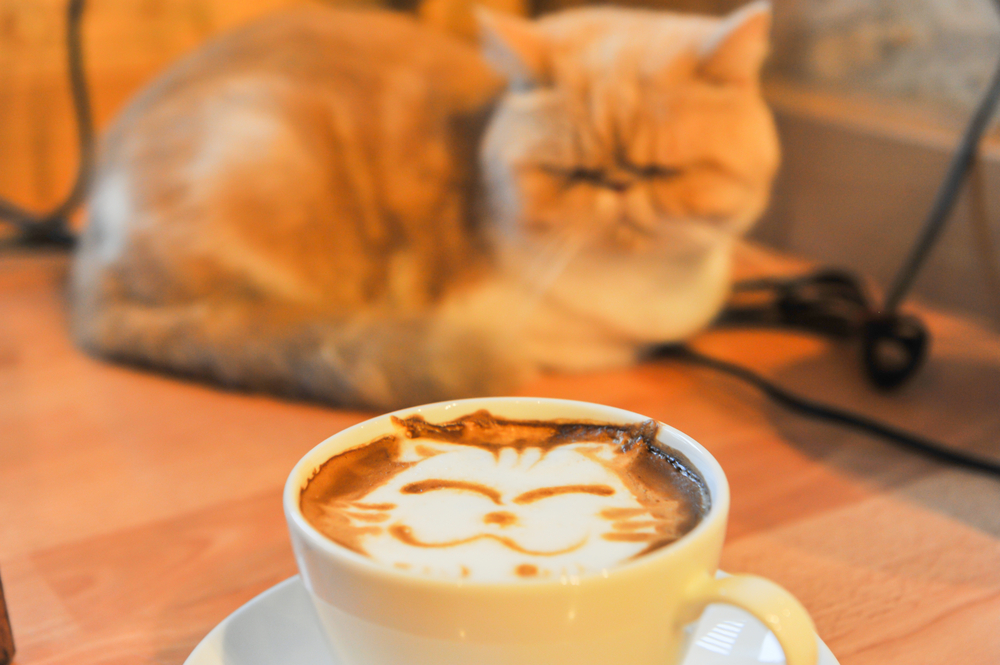 This is probably what you're thinking of, a cafe with cats. Each cat cafe can be a little different but many are just that, a coffee shop with cats roaming freely throughout.
Who came up with this idea?
Cat cafes have had a big footprint in Asia since 1998, starting in Taipei and then being adopted by Japan in 2004.
They're starting to become more known in the U.S. but, they're not a new phenomenon at all.
What's the benefit of a cat cafe?
Relax, drink a cup of coffee and enjoy interacting with these furry companions. Not all cat cafes serve drinks and food as an actual coffee shop but they exist for entertainment purposes.
People can play with and be in the presence of cats which can bring relaxation and de-stress you. Cats can bring happiness, improve well-being and provide relief, help people cope with mental challenges, stress, and burdens in life.
Why wouldn't cuddling a soft, cozy cat make you feel better?
This is still a newer concept in the U.S. and as such, would provide an excellent opportunity for you to be an early adopter of this business type.
To get started, you can check out this article which shares more on how to start your cat cafe.
3. Microgreens sales
What are microgreens?
Often called vegetable confetti, these veggies are packed with vitamins and nutrients that can be a nice compliment to your healthy lifestyle.
These young green vegetables usually grow to no higher than 3 inches tall. They're pretty easy to grow, even for the novice gardener and they're used by everyone, from restaurant chefs to consumer households.
You can start with a modest budget of $100 and grow your business to up to $1,000+ per month with just a dozen trays according to this source.
Sell microgreens at placse like:
Farmer's markets
Local grocery stores
Restaurants, and
Other businesses in your community
Moving into a greenhouse would be an opportunity to build upon your business and grow more plants on a larger scale.
A microgreens business could be a very viable business option and a lucrative opportunity to start your own unusual business.
4. Pet hotel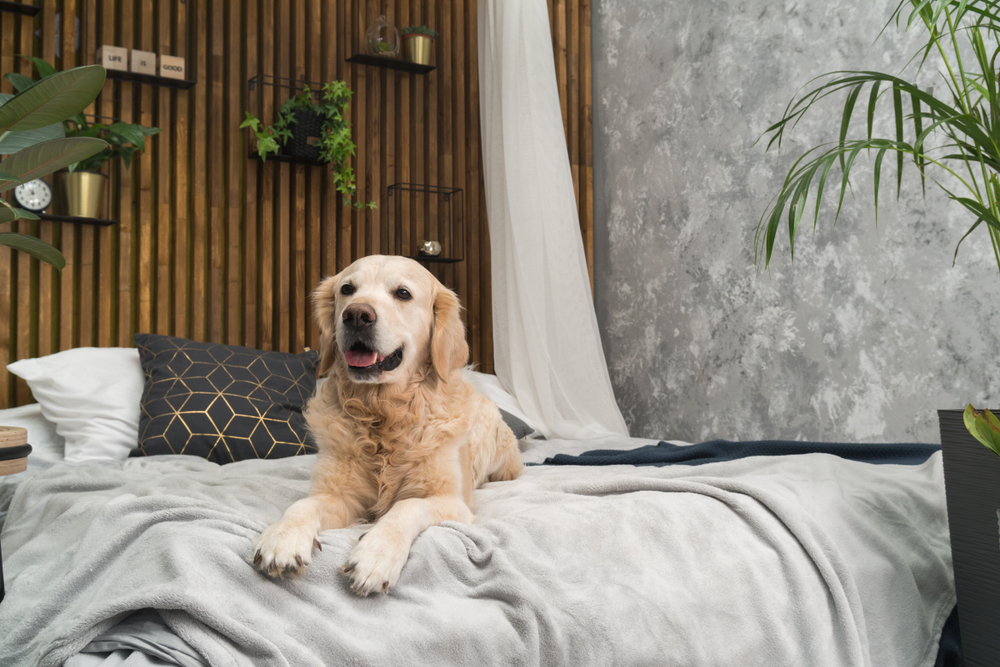 My family needed to go out of town for some time (around a week) and we couldn't take our cat. Our friends in the area were dog people and the only option was a pet lodging facility except, we lived in a small town and there were none in the area.
That's where a pet hotel would come in handy.
A pet hotel is an onboarding facility would care for pets while their owners were away.
This is a good option for people that are traveling. You can provide peace of mind to pet owners and a safe environment for pets while their owners are away.
Not to mention, this can be a lucrative nich business idea.
The owners of Woofie's grew their pet care company to $250,000/month!
They started with pet sitting and expanded in mobile grooming, pet walking, and other services, moving into franchising their business and more.
This is a business with a passionate audience behind it, pet owners, and this is a good option for a unique business to start.
5. Selling candles
Aromatherapy sales have grown over the past years reaching 1.6 billion dollars in 2020.
It's becoming so popular, major retailers like Bath and Body Works have come up with an annual Candle Day, the first Saturday in December every year.
In 2021, their online version of the sale sold out in less than 24 hours!
A candle business is simple enough to start. As long as you have the right supplies, you can start creating candles right out of your home and then sell them online.
Brittany Taylor of Black Luxe Candle Co. grew a $12,000/month candle company in two years!
6. Sell charcuterie boards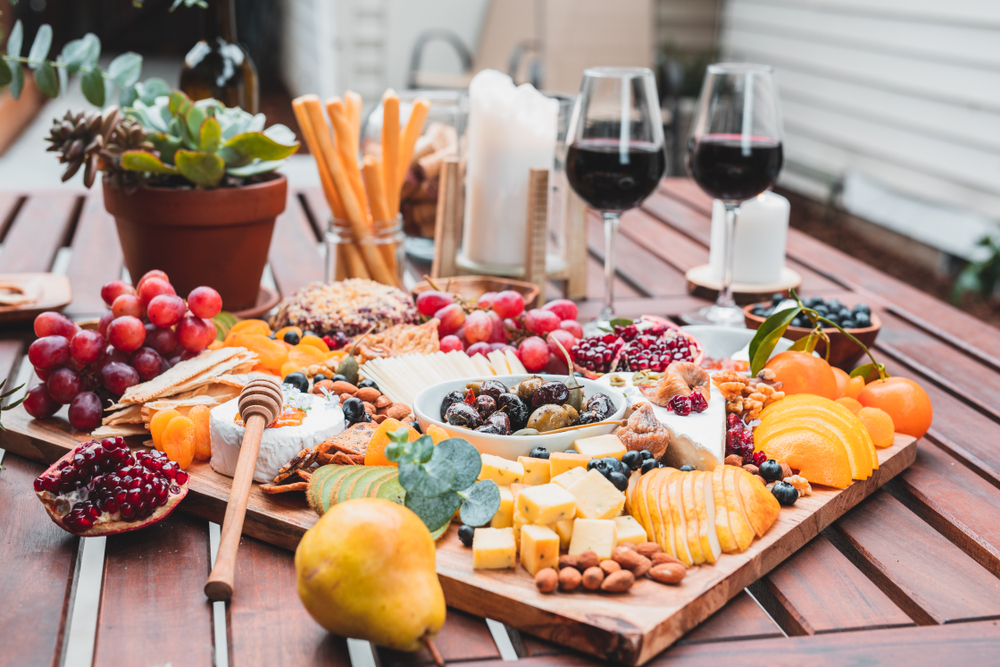 Charcuterie boards have been making a big appearance across social media in the past few years. These food boards can be customized any way you like to make them a diet-friendly option for any group.
They're the perfect appetizer for a small group of friends or party and they're great to enjoy for yourself or with your partner for date night. This business has one of the lowest startup costs and that's partly because you can run this unusual business entirely out of your home.
New charcuterie companies have been showcasing their designs on social media, getting tons of free press and exposure, like this Tik Tok video which went viral.
Here's a 7-step guide that you might find useful, sharing more on starting a charcuterie board business.
7. Online bakery
An online bakery business could be the perfect job for bakers. Because it can be an at-home business, you can save money on startup costs.
Be as creative or unique as you'd like baking up delicious baked goods to serve your customers. Here are some examples of bakeries that have put a unique twist on what they're selling:
Since this will be a food business, you will have specific laws and regulations to follow for food safety, inspections, licenses, and more, based on your area.
This article will shine a light on what to consider when starting your online bakery.
8. Party balloons sales
Party balloons have been taken up a notch with huge, gorgeous displays that you can prop in your office, home, or at your birthday party.
With more people staying at home in 2020 and now, celebrations like birthdays, anniversary parties, and other festive occasions are being spent at home.
So to recreate that party experience at home, party balloon displays have become more popular.
Balloons can be transformed into virtually anything you want from cartoon characters, numbers, and letters, including bouquets, balloon walls, and more.
This video is one of the first I saw in the last year that brought awareness to balloon bouquets.
The party balloon market is expected to grow to 901 million dollars in 2027, up from 676 million dollars in 2020.
For creatives interested in entering this industry, this could be a very lucrative business to start, proven by this business owner who started a $20K/month balloon installation company.
9. Chicken rentals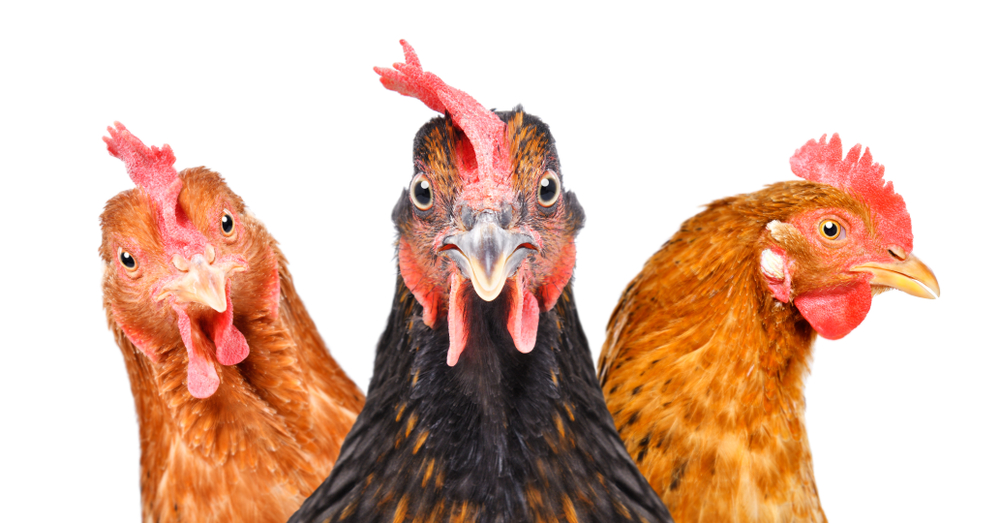 This is one of the most unusual business ideas on this list. You can make money renting out chickens!
Your ideal customer is someone interested in urban farming.
From a consumer's standpoint, renting a chicken and supplies is a great way to see if having a chicken coop in their backyard is really what they were expecting.
In addition to providing chickens, you can also rent out chicken coops and provide supplies and equipment, which can increase the amount of money you make every month.
This recurring revenue stream doesn't require many customers to make a full-time income.
For more on how to get started, including examples of what you can charge and potential profit, this guide shows you how to start your chicken renting service.
10. Mannequin sales/rentals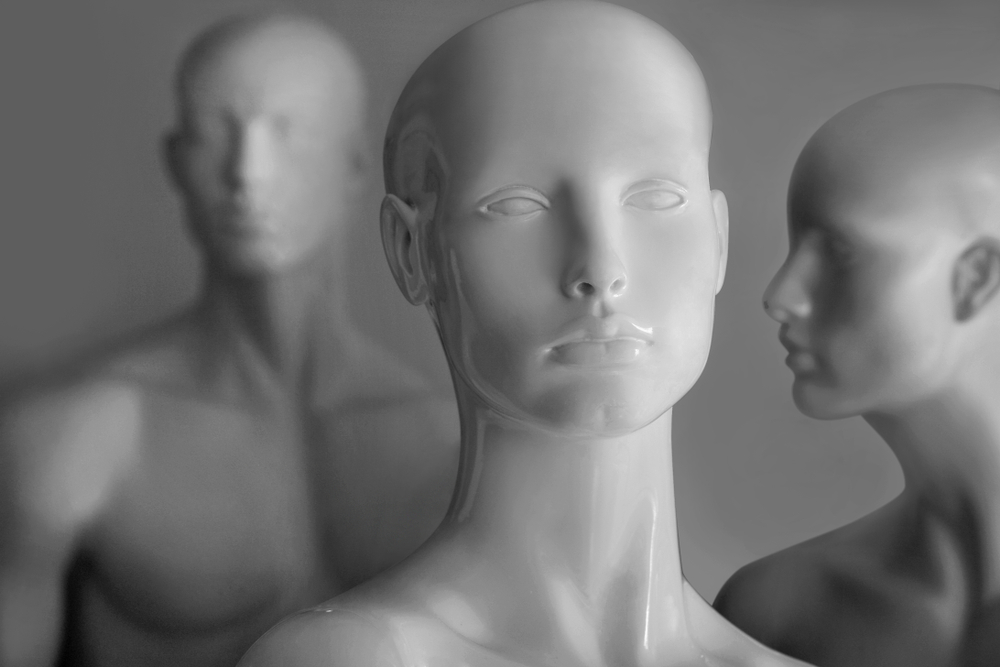 What an interesting business idea, right?
Rent and/or sell mannequins to customers who will use them for display, art, photography, and other purposes, especially the growing pop-up shop industry.
This article shares more on how to start a mannequin business.
11. Smash room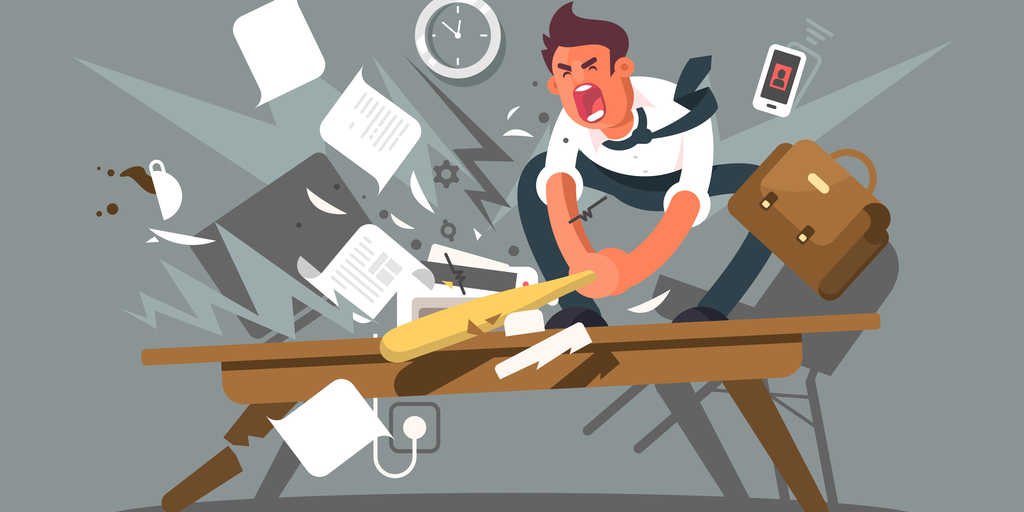 Help people get out their frustrations and relieve stress by operating a smash room. I saw this concept on TV several years ago.
The customers were dressed in protective gear including a head-to-toe bodysuit, goggles, gloves, and helmet. They walked into a room with smashables like plates, vases, glass items, and they smashed them up with baseball bats.
They loved it!
Smash Therapy based out of the Houston, Texas area is an example of such a business, that offers this stress-relieving outlet to consumers.
I can see a business like this sprouting up in more locations across the U.S. in the coming years. 
12. Yard cards
Yard cards like the balloon installations are great for parties at home. I've seen dozens of these yard cards in my neighborhood over the past year.
These are common for birthdays especially kids' birthdays and they look like individual letters signs staked into the ground, spelling out Happy Birthday or a similar saying.
A yard card business is a good idea for a business as more people are staying at home with the COVID-19 pandemic. 
This company has locations across the U.S. and offers franchising, which is an opportunity for you to open a yard card company under a proven business model.
13. Professional cuddler
A professional cuddler gets paid to be a cuddling companion to someone. They provide cuddle therapy, which can be stress-relieving, lower blood pressure, boost the immune system, and other benefits.
You can charge up to $80 per hour to provide comfort and cuddles to your clients.
These are some companies that offer cuddling services:
You could join one or both of these companies for work or you can build your own professional cuddling business, offering your services and hiring freelancers to provide cuddling to your company's clients.
14. Dropservicing
You might have heard of dropshipping but have you heard of dropservicing?
Dropservicing is the same concept as dropshipping except you're selling services instead of products.
For example, you might open a dropservicing SEO agency where you provide SEO services to clients. When you receive a new client, you'll source SEO services cheaper than what you charged your client, and keep the difference as profit.
So, you might charge $500 to your client but bill your freelance supplier $200, keeping the difference ($300) as your profit.
This is a low capital startup business idea that you can launch from your home. You just need a website and a marketing plan then, you can start selling services.
Since this is a service-based business, you might even be able to start it from scratch with no money!
This company makes around $5,700/month with dropservicing and with this business model, the sky's the limit!
15. AirBNB Co-hosting
AirBNB hosting is about offering your property to guests for short-term rentals. The host is in charge of making sure the property is in pristine shape, clean, refilled with towels, toiletries, and other household goods, and providing customer service to guests.
A co-host shares these duties with the hosts or does them entirely themself, kind of like a virtual assistant.
Your role will be to act as the host in their absence. This growing field is getting more traction in the market, as AirBNB hosts are outsourcing this job duty to qualified freelancers.
That's where you can come in.
You'll handle all the duties of the host, managing the entire AirBNB operation on your own. You could work with multiple AirBNB hosts amplifying your income in this business.
You can charge hosts a percentage of the nightly listing price or a flat fee per month for your services, your choice. Read more about how to get started as an AirBNB co-host and what to look out for.
16. Tree debris removal service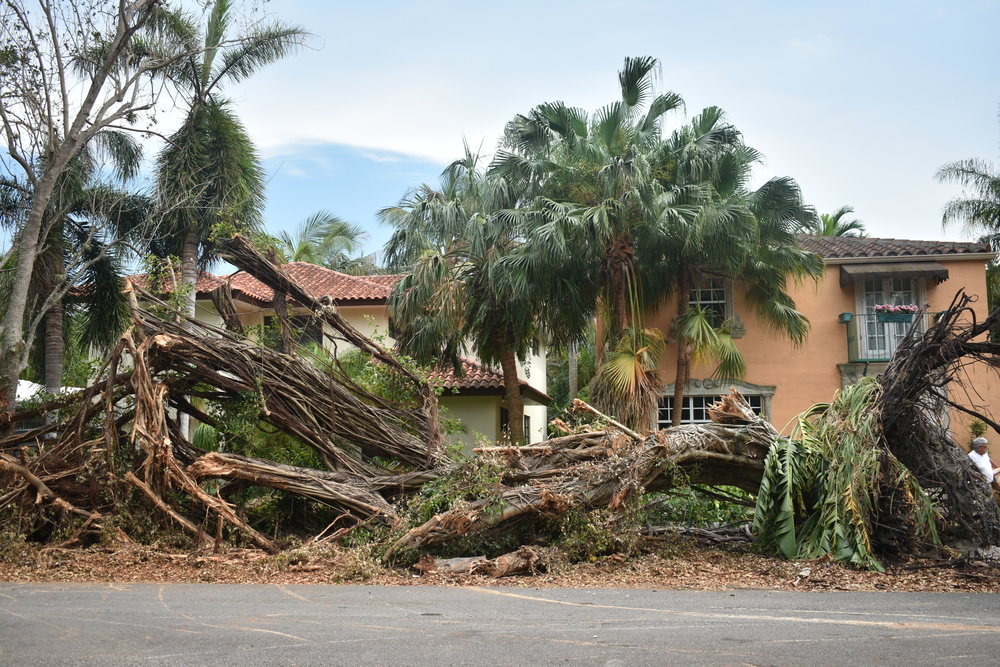 Tree debris removal is a major pain point for homeowners. 
A tree branch falls and homeowners need to remove it or they want to trim their tree and landscaping but don't know where they can dispose of the debris. 
You can't throw it in the garbage with the rest of your trash. You have to dispose of it properly and that's where tree debris removal service companies come in.
Running this business means you'll help homeowners with this tedious chore by hauling away and discarding tree debris from their property.
This can include:
Tree branches
Leaves
Grass
Shrubbery
This is the perfect business to do on your own as a solopreneur or working with a team who can tackle multiple debris removals a day.
The average income of a tree service company starts at $500,000+ and this seems to be a business that will stay around. There will always be homes and trees that need debris removal.
17. Rank and rent websites
What is a rank and rent website business?
Websites can gain search engine authority and become income-producing. Once they reach that point, you can rent them out to businesses for advertising purposes.
For example, for a dental practice that wants to get new clients, instead of trying to build, rank and grow their website from scratch to attract customers, they can rent ad space on a ranked website.
This gives businesses the online exposure they're looking for, outsourcing the advertising to an authority website rather than trying to do it themself.
If you know how to build and grow websites, this is a business idea you can take and run with!
18. Book flipping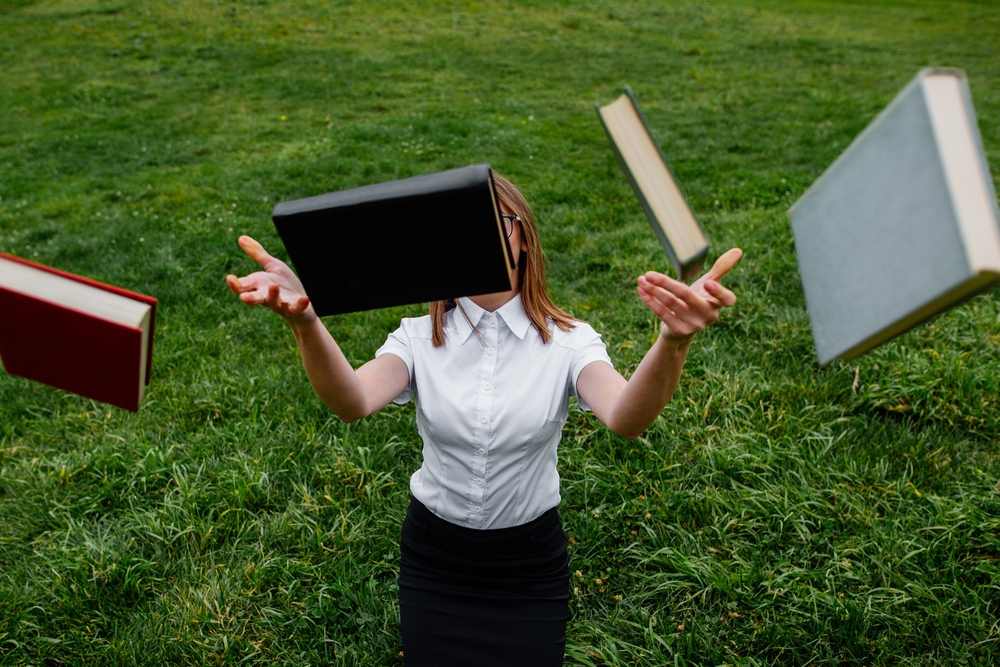 There's flea market flipping, sneaker flipping, and even website flipping.
What's book flipping?
You make money flipping books. Source books at a low price at places like used bookstores, Goodwill, or online, then flip for profit.
This podcast interviewing a book flipper reveals his $4,000/month income from flipping used books!
You can get a tool called TexTrader here that helps you quickly find book flipping opportunities.
19. Hair lice removal service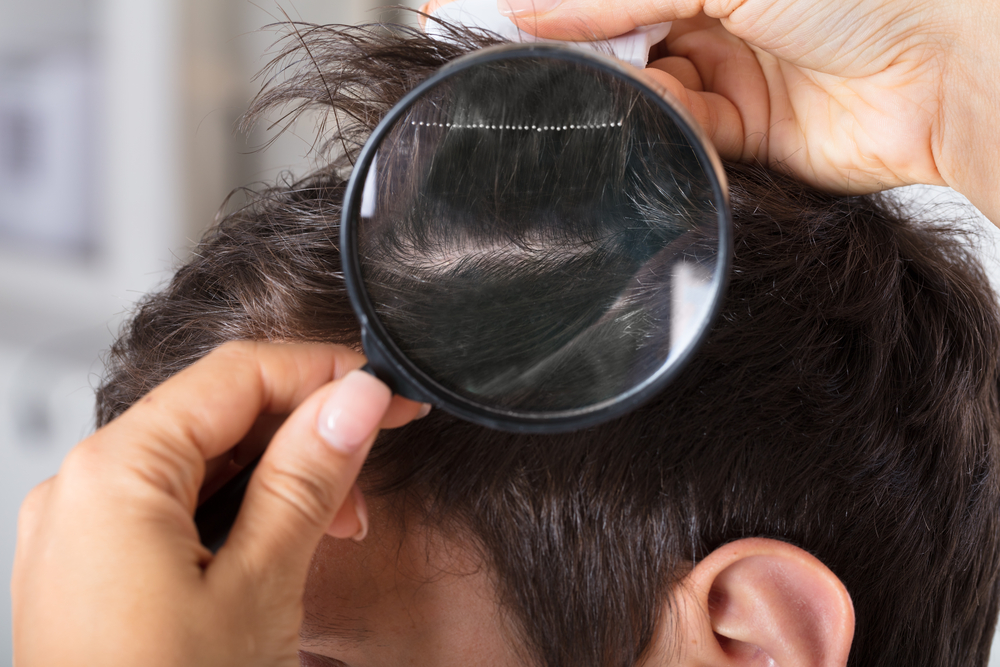 Hair lice removal is something that will always be needed so it's a good business to get into to serve your community. 
Companies like The Lice Place exist to treat their clients head lice.
There are plenty of free resources where you can learn about removing head lice then, you can open shop and start selling your services.
20. Plant hotel
Running a plant hotel is an unusual business idea, similar to the pet hotel concept.
People travel and when they do, what happens to their houseplants that need watering?
It can be difficult to find friends and family to care for your plants regularly while you're out of town. That's where a plant hotel comes in.
It can work just like a regular hotel that you check in to when you travel.
Customers will set the arrival and departure date for the plant's hotel stay. They can leave special instructions and plant food, if they desire and then rest easy while they travel, knowing their plants will be cared for in their absence.
This article talks about how the Patch Plant (botancials-only) Hotel works.
21. Food sculptures
Food sculptures are a fun idea for parties and celebrations. They can include sculptures and carved:
Cheese
Ice
Chocolate
Fruits (like watermelon)
It's called food art and people will pay to have it be the center of attention at their gathering. Start a food sculpture business and provide this unique business idea for weddings, anniversary parties, birthdays, and other special events.
Check out these 19 food art masterpieces.
22. Treehouse sales/installation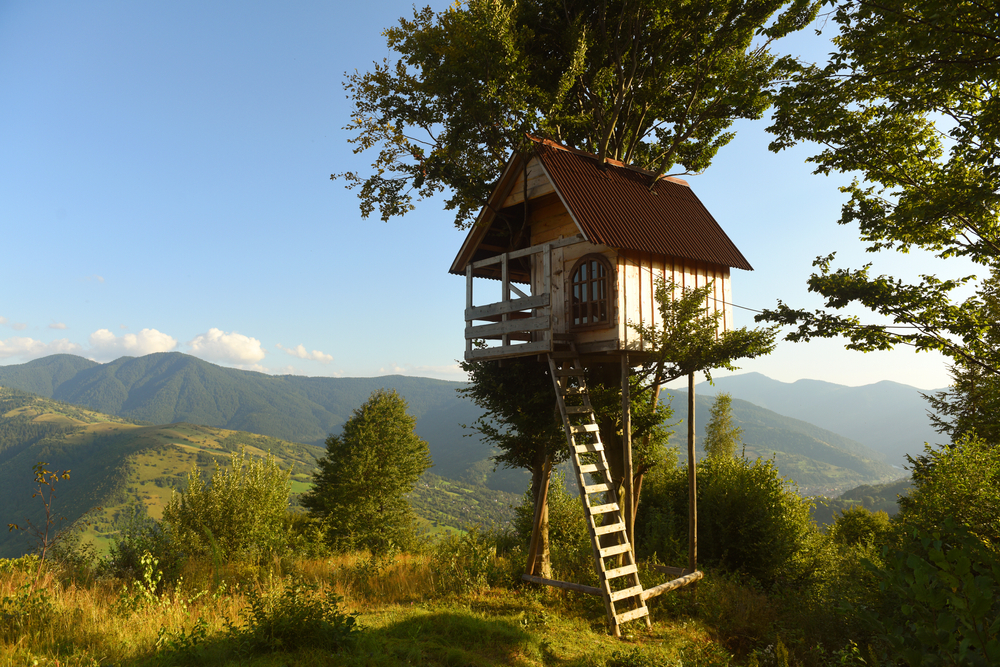 How cool would it be to have you or your child's dream treehouse built?
Now, companies like Nelson Treehouse and others exist to bring this dream to fruition.
This unusual business has a process that might be similar to contract work on a house. Customers will meet with you to share their vision and plan the build, then supplies can be ordered and the build can begin.
Read this article on how to start a custom treehouse business.
23. 3D Costume Printing
3D printing costumes is an unusual business that can make money year round, supplying costumes for plays, birthday parties, Halloween, cosplay, etc.
This podcast talks about how Nikko Mendoza built an $8,400/mo 3D costume printing business on the side.
3D printers can print much more than costumes, too!
When PPE equipment was in high demand and short supply at the start of the pandemic, 3D printers came to the rescue to print supply equipment for frontline workers.
3D printing is the future of manufacturing, according to this Forbes article.
24. Pet diapers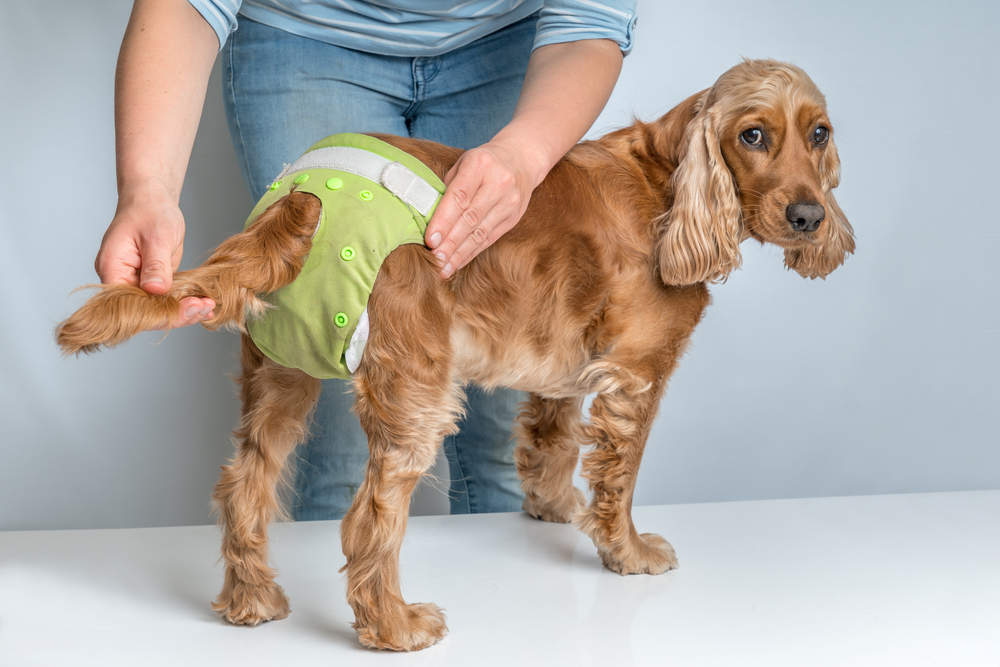 For pet owners, they definitely know how handy pet diapers can come in for young animals. 
Pet diapers can help with potty training and they can keep your home clean when your female pets (like dogs and cats) are in heat. 
The pet industry is huge. It's a $103 billion dollar market and if you can carve out a tiny part of that to build a niche business like pet diapers, you could have a very viable and lucrative business on your hands.
25. Fake wishbones
Wishbones are the slingshot-shaped bone that's found in your Thanksgiving turkey. 
The tradition of many American households that celebrate Thanksgiving is for two people to hold both sides of the wishbone, make a wish, and pull.
After it breaks, whoever gets the bigger piece gets their wish.
So where do fake wishbones come in?
Fake wishbones are a solution for people who want to participate in the Thanksgiving tradition but, may be vegan or vegetarian.
It's also a chance for everyone to participate. There's only one turkey wishbone and two people who break the bone but, there are many people at the table.
Which two people get to break the wishbone? Will others feel left out?
Now everyone can take their turn around the table, getting a chance of breaking a fake wishbone and making their wish.
26. Pet portraits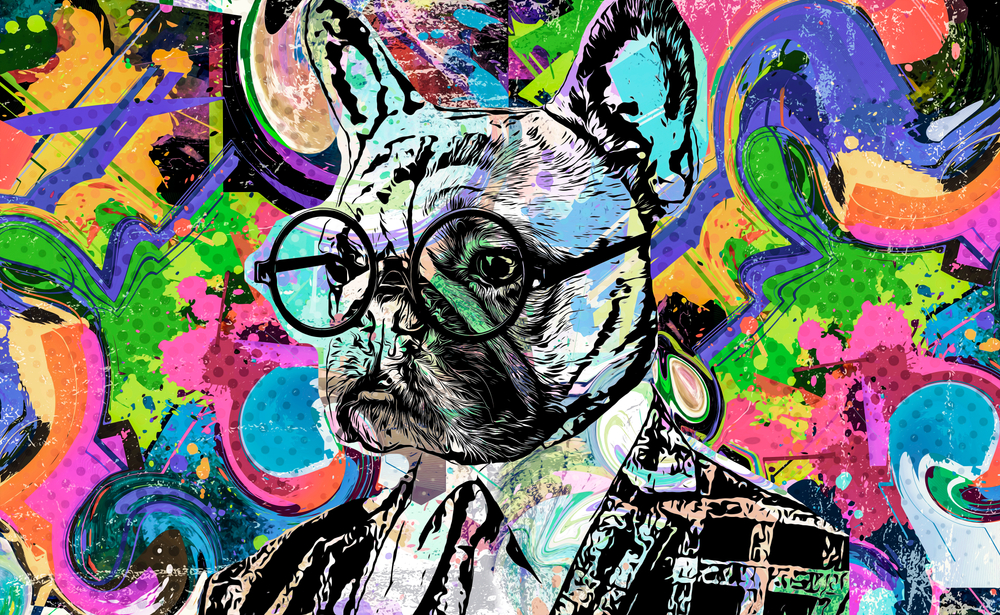 Pet portraits are an unusual business idea to try which caters to a very passionate market, pet lovers and pet owners.
People are crazy about their pets and what better way to commemorate that special animal in your life than getting a pet portrait.
There are probably photos up and around your house of everyone in your family. Why not include your pet?
I can see this kind of business doing well all year round as people buy pet portraits for special occasions and birthdays, with a pop in sales at year end around the holidays.
27. Sensory deprivation tanks
A sensory deprivation tank is a capsule you submerge yourself into where you'll float and experience weightlessness in a pool of water.
Flotation therapy has been known to have physical, mental, and emotional benefits like relieving aches and pains, improving sleep, improving mental focus and creativity, and decreasing anxiety, among other benefits.
Urban Float is an example of such business.
With a stream of steady clients, the expected income of a sensory deprivation tank business is up to $100,000/year.
A holiday cookie delivery business involves baking and delivering cookies to customers locally or around the U.S.
The holidays can be a very busy time of year and holiday cookies can brighten anyone's day. They are good for bringing to the workplace as a treat, for holiday parties, for gift-giving, etc.
You can bake cookies out of your home or use a commercial kitchen or ghost kitchen. Setting up your website and partnering with food delivery companies like DoorDash or Postmates will bring your business exposure and outsource the delivery.
This article showcases the success of cookie company Wunderkeks and how they bootstrapped their business to over $3 million dollars in sales.
29. Sell candied fruit
Candied fruit is having a reemergence on the market. This is more than just candied apples.
Viral videos like this are sweeping social media showing a new kind of candied fruit, coated in childhood candy favorites like Nerds candy or crushed candy dust.
This is an unusual business you can build to sell your candied fruit treats in supermarkets, farmer's markets, fairs, in-person at your brick and mortar shop or online.
30. Mobile laundry service
Laundry is one of the most hated chores, according to this source.
Many people would rather pay to outsource it then do it themselves and luckily today, that's an option!
It's called mobile laundry service and it's a business that washes, dries and folds laundry for clients.
The company LaundryCare is an example of a mobile laundry service. They have their laundry workers visit clients in their area to pick up laundry then, wash, dry, and fold clothes, before dropping it back off at their home.
This is a smart business idea that solves a pain point for consumers and the way LaundryCare is doing it, is more like a dropservicing type of operation, like described above.
31. Food wax melts
Wax melts are placed in wax warmers and melt, providing a perfume scent throughout the space. They come in various scents like lemon, vanilla, mint, pumpkin, cedarwood, cinnamon, etc.
Food wax melts are wax melts that look like food (not edible) like Fruity Pebbles cereal, cinnamon buns, donuts, oreo cookies, etc.
This unusual business is a fun twist on experiencing wax melts and companies like ColorBeautybyAliza and others on Etsy are making thousands of sales from food wax melts, proving this to be a successful unique business to try.
32. Online foreign language private tutoring
According to ZipRecruiter, top foreign language tutors can earn up to $100,000 per year or more.
If you're a polyglot or know at least two languages, this could be a good business to start. You can work entirely online, getting clients from word of mouth, social media, or online marketing and building a business for yourself.
33. Lofi music production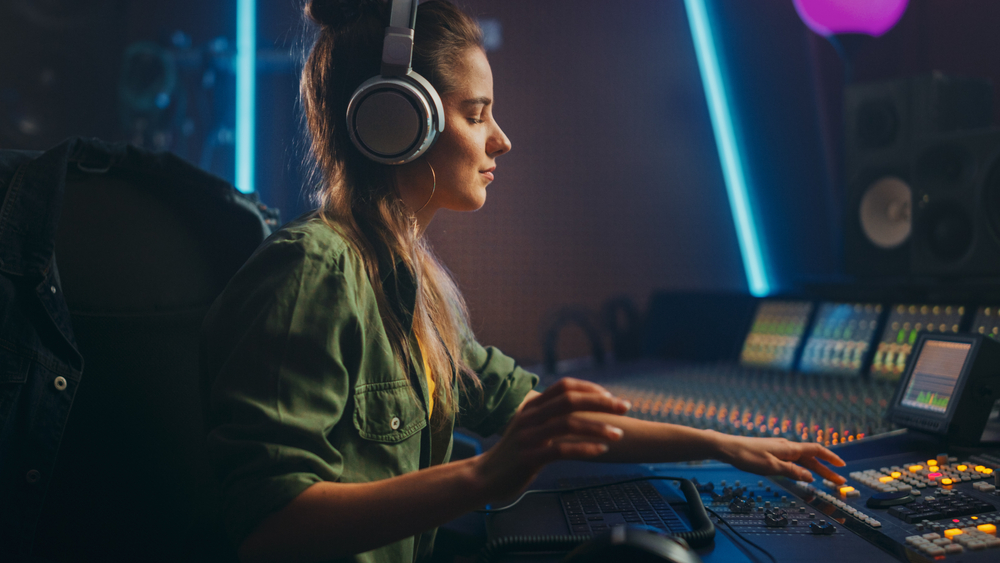 Lofi music or low fidelity music is a music genre where the music is technically flawed. This creates a hum or background noise when the music is being played. 
This kind of music is known to help with focus and studying.
Experts are saying it's the inspiration for new music being created now and in the future.
If you browse YouTube, you can find a number of Lofi music channels which people tune into for background noise while working or doing homework.
For people that know how to create music or engineer audio, you can build a lofi music production business where you earn money from the music tracks you create. You can make money from music streams you create that are played on Spotify, Pandora, Apple Music and other streaming services.
What kind of unique business can I start?
There are dozens of different unique businesses you can start for yourself. Whether you're looking to finally pull the trigger on your dream of entrepreneurship or you want to build a side hustle to grow an extra income stream, starting a business can be a solution.
Look at your strengths, interests, and skill set to determine what kind of business you can build.
Also consider things like:
Startup budget
Equipment, supplies and resources needed
If you'll run the company alone or with a partner
Business licenses and permits required for your area, among other factors
What is the hottest business to start?
The hottest businesses to start are those in industries that will be here to stay in the future like:
Healthcare
Tech
Sharing economy, etc.
But also consider that just because a business doesn't operate in one of the above industries doesn't mean it won't be successful.
And, if you can launch a business you truly love, it won't feel like work, which will help you keep going in your company and stay consistent.
Unusual Business Ideas to Start: Final Thoughts
So there you have it, 33 unusual business ideas to provide some inspiration in starting your own company. These unique business ideas stand out in the market and can help you create a profitable, lasting business.
What are some unusual business ideas you've thought about starting?