Welcome to the most in-depth Wealthy Affiliate review of the year. 
We've gathered data from hundreds of reviews by verified Wealthy Affiliate users and joined the program as a premium member to get a hands-on review of the program's resources and community.
This Wealthy Affiliate review will help you know the following:
How effective the Wealthy Affiliate marketer training module is currently. 
If Wealthy Affiliate is a great program to help you make money via internet marketing. 
Is the WA course legit or a scam?
The general complaints users have about Wealthy Affiliate.
If the above is what you want to know as an affiliate marketer then you are in the right place.
Here is a brief summary of the review:
Wealthy Affiliate Review – Key Points

Summary
Wealthy Affiliate is a affiliate marketing training course that does what it promises to do – teach members how to make money as affiliates. However, in comparison to alternative programs it does so poorly and has so much controversies surrounding its structure. 
Pros
Lessons are simple and concise as well as easily digestible. 
They offer a 7-day restricted free trial and your first month for the premium plan is just $19. 
A lot of the wealthy affiliate students appreciate the feeling of community within the program. 
It offers completely white-hat tactics throughout.
Cons
The course isn't updated frequently.
The main training is stuff full of misleading statements. 
The core lessons have bad or untruthful advice.
A distracting and unnecessary internal ranking system. 
The program structure isn't organized properly. 
That said, here is what we will be covering in this Wealthy Affiliate review so you can quickly skip to what you want to know!
What is Wealthy Affiliate? 
The Wealthy Affiliate platform claims to be the leading affiliate training and marketing program designed to help its students make money online.
It provides an all-in-one solution that appears to have generated successful results only up to about 2016.
These days most of their top students seem to earn a huge chunk of their affiliate income by getting others to sign up for the program.
How does Wealthy Affiliate Work?
The purpose of Wealthy Affiliate is to provide you with a community and course that teaches you how to make money via affiliate marketing. And in-line with that purpose, here's a visual from the free Wealthy Affiliate membership course that teaches how the program works:
Wealthy Affiliate's general aim is to teach you how to create a website, promote offers on that website, and receive a commission for all sales you refer.
There are 2 primary aspects to their training:
Online Entrepreneur Certification: This aspect of the course promises to train users on how to create an affiliate website in any non-MMO niche. For instance, your website could be about hosting services, pool cleaning, or animal care. 
Affiliate Bootcamp: The Affiliate Bootcamp segment of the training promises to train users on how to create a website that promotes Wealthy Affiliate. 
In the above 2 core sections and other aspects of Wealthy Affiliate, you will come across hundreds of training modules differing in recency and quality. 
Who is Wealthy Affiliate Best For?
Wealthy Affiliate promotes itself as a platform for anyone interested in knowing about and promoting affiliate marketing. 
From the Wealthy Affiliate review standpoint, it is primarily a platform for users with zero experience in affiliate marketing or online business who want to understand the basics before getting on to advanced training. 
What is Wealthy Affiliate's Reputation?
Wealthy Affiliate is founded and run by Canadian entrepreneurs Kyle Loudon and Carson Lim. Carson and Kyle have been in the affiliate business since 2005 under the name Niche Marketing, Inc.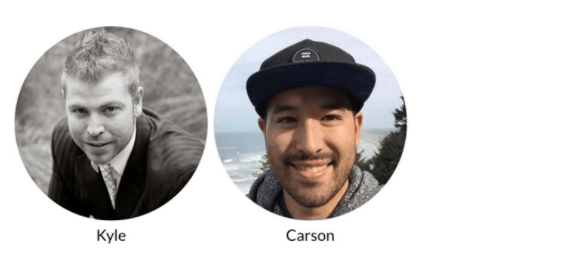 Wealthy Affiliate claims to have helped over 1.4 million students since its launch, which makes it the most popular affiliate marketing program globally. 
However, when it comes to their reputation, here's a brief highlight of the major complaints associated with Wealthy Affiliate:
The majority of their primary training materials are rarely updated. 
Here's an example of many blog posts and questions in Wealthy Affiliate regarding outdated courses:
Their core training is full of incorrect advice.
The image below is the co-founder Kyle telling a student in 2021 that backlinks are to be ignored. 
However, various authority sources go against the recommendation. Monster Insights, for example, stated recently that backlinks are the second most vital Google ranking factor. 
Ahrefs even goes a step further to call backlinks "arguably the most important ranking factor". 
The main training is full of misleading claims.
Here's an example below:

Building a fully functional website for generating profit in 30 seconds is impossible. And even a verified Wealthy Affiliate premium member in the community agrees: 
Other reputation issues of Wealthy Affiliate include the following:
The training is poorly organized.
The lead trainers Jay Neill and Kyle Loudon seem to have had minimal success with their affiliate websites since 2016. 
Wealthy Affiliate's most successful students appear to earn the most of their income from referring other uses to the program.
They offer no refunds.
WA straight-out instructs and encourages members to recruit paying members to the program. 
That said, the primary reason their reputation is very low is that very few students seem to make a good income from it.
Do Students Get Results?
Your first guess would be yes after going through all the positive reviews of Wealthy Affiliate on Trustpilot or other blogs.
However, when you take a closer look at those reviews, most times, you'll discover that the individual giving the positive review makes the majority of their earnings by referring other users to the program. 
Examples of WA Member Results
The prime example of this is Jerry Huang. The wealthy affiliate marketer stated that 85% of his affiliate income comes from promoting the program.
Another  Wealthy Affiliate member also shares a similar story, showing that 75% of her income is generated by referring other users to Wealthy Affiliate and its keyword research tool called Jaaxy. 

It isn't surprising to see so many wealthy Affiliate users promoting the program itself as 60% of the training is devoted to teaching them how to do just that. This is the reason so many people see Wealthy Affiliate as a multi-level marketing or pyramid scheme. 
Most of the success stories are from students who make money majorly from convincing other individuals to sign up. 
This is also the testimony of Frank Stealth, another Wealthy Affiliate student who makes his affiliate earnings primarily from promoting the program: 
Trustpilot Reviews 
This begs the question though; are these multi-level marketing style success stories enough to explain the hundreds of positive reviews and ratings for the Wealthy Affiliate course on Trustpilot?
No, there's an interesting spin.
The owners of Wealthy Affiliate actively manage the brand's reputation on Trustpilot and have utilized "certain marketing campaigns" to boost their rating on the platform. 
Go through the Wealthy Affiliate reviews on Trustpilot and you'll see something interesting:
The majority of individuals who leave positive reviews of the program seem to have earned little money online.
For example, there's a particular 900+ word positive review on Trustpilot from a Wealthy Affiliate student:
A couple of days later the same student posted within Wealthy Affiliate that after 4 years she is yet to create her website:
Simply put, the Wealthy Affiliate member had spent 4 years and over 1,000 dollars on the program's training and never built a website and presumably never earned much profit as an affiliate but still wrote a positive 5-star review for Wealthy Affiliate. 
To summarize this section, the majority of positive Wealthy Affiliate reviews that you see on Trustpilot come from 2 types of individuals:
Hopeful and excited students who haven't yet earned significant affiliate income. 
Members who receive an affiliate commission when you join Wealthy Affiliate through their affiliate link. 
In contrast, the best affiliate marketing courses usually have the students succeed without promoting the course to other people.
Wealthy Affiliate Pricing (and Discount) Information 
Wealthy affiliate offers 3 membership levels: 
Starter Membership: Free member
Premium: This costs $19 for your first month and jumps to $49 per month.
Premium Plus: This costs $49 for your first month and then $99 per month.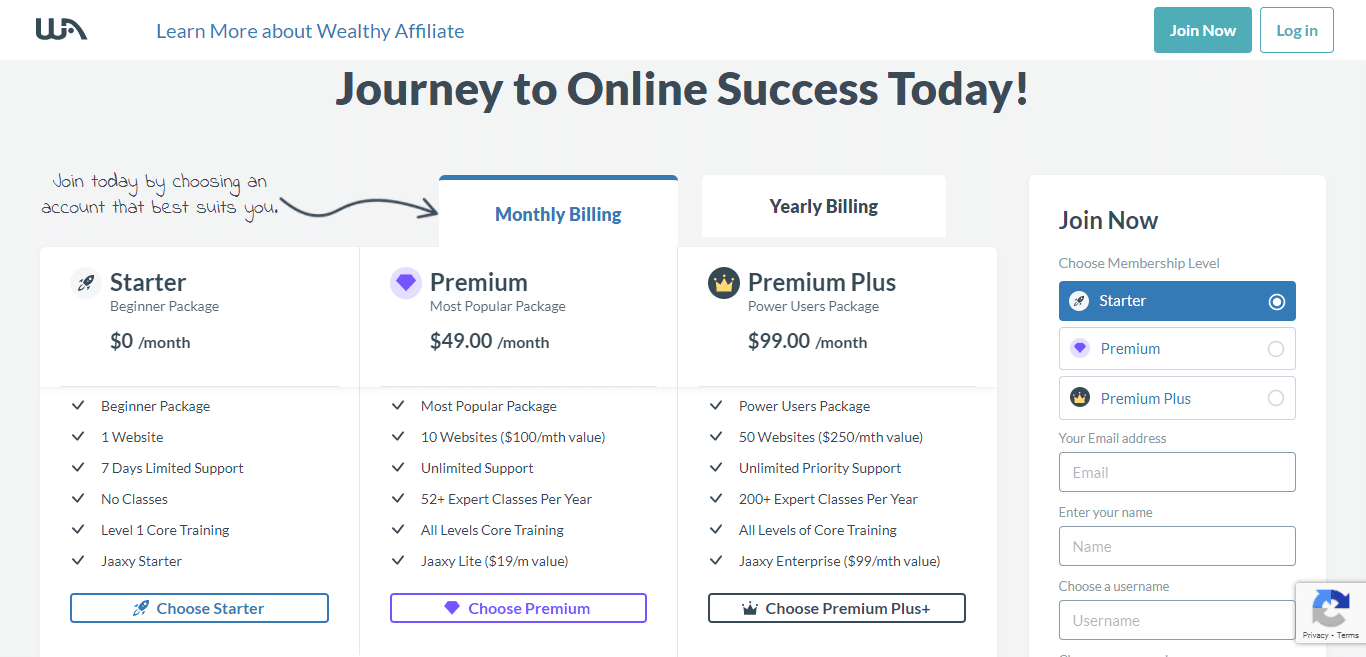 The Starter member plan provides you with limited access to their training material, website building tools, and 7 days of limited access to the Wealthy Affiliate community. 
You can get a discount by paying for the Premium and Premium Plus memberships a year in advance. 
The annual cost for the premium membership is $495 while Premium Plus is priced at $995 annually. 
The free course in Wealthy Affiliate is a simple introduction to affiliate marketing and the resources are most times up-to-date. However, take caution! 
The free membership isn't close enough of a resource to help you create a successful affiliate website and make income online. It is geared towards moving you to a paid membership.
So if you intend to try out Wealthy Affiliate properly it is recommended that you get on with the free membership then move to the $19 offer for your first month as a Premium member.
Does Wealthy Affiliate Offer a Discount? 
There are a few ways you can save cash on your WA membership. The first is to pay for the yearly subscription instead of paying monthly. As of their current payment structure, the annual membership comes out as 16% cheaper.
Wealthy Affiliate also offers huge discounts every year on Black Friday. On some occasions, they've offered up to 45% off their yearly Premium and Premium Plus membership plans during the promotion. 
Does Wealthy Affiliate Have a Refund policy? 
Wealthy Affiliate does not officially offer refunds. And this is clearly stated in their terms of service. 

Because of this, if you decide to move forward with Wealthy Affiliate, it is a best practice to sign up for the monthly membership first to test it out for a couple of weeks. 
That said, within Wealthy Affiliate, certain users claim that some of their referrals have received refunds.
So it does appear feasible to get a refund however the steps to achieve this remain unclear. 
However, other students state that their refund requests are ignored.
Wealthy Affiliate Course structure 
After signing up for the Premium membership, here's what your Wealthy Affiliate dashboard looks like:
As the screenshot above shows The program feels and looks more like a social media channel than an affiliate marketing training course. 
The training focuses and consists of 2 different aspects: 
Affiliate Bootcamp: This is 7 phases of a 70 lesson series of courses that walk you through the process of building and establishing a business in a niche that's related to Wealthy Affiliate promotion.
Online Entrepreneur Certification (OEC): This is 5 phases of a 50 lesson series of courses that walk you through the process of building and growing a business in literally any niche that you desire. 
40% of the main training is devoted to the online entrepreneur certification course and the remaining 60% to the Affiliate Bootcamp one.
So the main aspect of the entire training is how to adequately promote Wealthy Affiliate itself. 
The courses within the training are in text format, most times, with an accompanying video explaining concepts that require visuals.
Who Are the Authors?
Kyle presents and writes the majority of the training. 
Outside the main affiliate marketing course, there are hundreds of tutorials crafted by members of Wealthy Affiliate. 
These vary in quality. Most times, the person teaching may not have significant experience with the topic. 
Jay Neill has a live training class as well for the Wealthy Affiliate community every week all of which are archived and can be re-watched at any time. 
Jaaxy Keyword Tool
Wealthy Affiliate members also have access to the Jaaxy keyword research tool which looks great but is rarely mentioned in the tech space when it comes to the best keyword tools available.  
Here's how it looks:
Member Interaction
Members also get a custom social media like profile page on WA, where other users of the program can send them messages.
After signing up, you will notice that many members drop by to give you some words of encouragement.
The main motivation for such posts appears to be a desire to climb the internal leadership as an "Ambassador" based on activity within the program. 
With regards to interface ease-of-use, some users find the layout of a program a bit overwhelming and confusing. However, the platform has a search function that enables you to find what you're searching for easily:
Program Praise (Pros)
Here are a couple of things to praise the WA affiliate marketing course for:
Lessons are simple and concise as well as easily digestible.
They offer 7-day unrestricted access to support for the free plan, and your first month for the premium plan is just $19.
A lot of the wealthy affiliate students appreciate the feeling of community within the program.
It offers completely white-hat tactics throughout.
Program Criticism (Cons)
A couple of things about the Wealthy Affiliate program that may make you hesitate: 
It gives off too much of an MLM vibe as over 60% of the main training is on promoting Wealthy Affiliate.
WA doesn't update the course frequently.
The main training is stuffed full of misleading statements.
The core lessons have bad or untruthful advice.
A distracting and unnecessary internal ranking system.
They don't organize their program structure properly.
Crucial information for affiliate marketing success is missing from the core training course.
The lead trainers Jay Neill and Kyle Loudon seem to have had minimal success in the affiliate marketing space since 2016.
Is Wealthy Affiliate a Scam? Is Wealthy Affiliate Legit? 
Wealthy Affiliate is not a scam. There is so much not to like about the program, but it's certainly not a scam.
The program claims to be an affiliate marketing training course that offers tools, a vibrant community, and training videos – which they do offer.
So if you look at the program from the general perspective of a scam meaning something that dupes you of your cash and runs off, this isn't it. 
The problem, however, with Wealthy Affiliate beyond their spammy growth tactics is the quality of training that they provide. And that their entire operation appears designed to move you down the pipeline into their affiliate program.
Also, the lead trainers and founders Carson, Kyle, and Jay need to do a bit more explaining with regards to their claims which are most times misleading and untruthful.
How Much Can You Make With Wealthy Affiliate? 
WA claims to provide all the guidance and tools you require to begin earning with affiliate marketing.
However, it is a certainty that you'll get $0 or little to nothing using the free plan except you earn from referring others to the program.
How much you make from the rest of the training packages is dependent on your interpretation of the information given. After going through all the training courses, tutorials, and videos there is ample information to put you on the right path. 
With the community coaching available you could earn some cash if you hustle, create a brand, nurture a community, and become a master of paid traffic. But that isn't the reality for most people
.
So chances are that the easiest way to make money with Wealthy Affiliate is becoming an affiliate of the program itself. 
How Much Can You Make as an Affiliate of the Wealthy Affiliate Program?
Affiliates of WA make an average of $121 in recurring lifetime commissions for every paid member they refer to the program.
This is what makes it very appealing.
Affiliates of the program can earn residual income which means that as long as the referral is still subscribed to the monthly package you'll get your commission. 
If you refer an individual to the program and they convert to a paying premium member (Wealthy Affiliate succeeds in converting approximately 12% of their free users), you will receive a percentage of such a sale.
And if they remain subscribed month after month and you still get paid. Even if they do a yearly subscription you get a cut of that as well! 
This is the reason the program is very appealing to certain users and it is the major reason why so many on the web promote it. 
Other Things You Should Know About the Program – Controversies
There is a ton of controversy on the web about Wealthy Affiliate. This becomes glaringly obvious when compared to other affiliate training programs like Authority Hacker and The Affiliate Lab where there are zero controversies. 
So what should you know about the program? And what is the major Wealthy Affiliate complaint? We will address the primary controversies about the program and and expand on each of them.
Is Wealthy Affiliate a Pyramid Scheme? Is it Multi-level Marketing (MLM)? 
Wealthy Affiliate is not a Pyramid scheme neither is it Multi-level Marketing. At least not in the direct definition of the term.
Pyramid schemes are when new sign-ups pay upfront costs to old-time members at the head of the pyramid with the hope of receiving payments after they recruit fresh members below them.
Simply put, this just means that you pay to become a member and then make profits by signing in new people who in turn pay you.
Based on that definition, Wealthy Affiliate isn't one of such schemes. 
However, the program does appear a bit like that. You pay to access legitimate training and if you sign up for the Premium plan you received 2x the commission as an affiliate when you promote the program. But it still isn't a Pyramid scheme. 
Though the course has the symptoms of a typical Pyramid scheme, it isn't one. 
What About Being Multi-level Marketing? 
Just like a Pyramid scheme a Multi-level Marketing scheme is when a brand or business makes cash by enticing members to sign up or recruit fresh members. Generally, recruiting new members, inclusive of family and friends, is the only way to earn with such programs. 
By definition, Wealthy Affiliate isn't that either.
The course simply teaches you to make money by learning about affiliate marketing through its resources and you go do it yourself.
But if you do a little digging you may stumble on some things about the program that rings some MLM bells. 
For instance, if you design a website completely dedicated to promoting Wealthy Affiliate isn't that the same thing? Yes, it's a brand, a website, and a following but it's entirely to recruit new members.
There is an entire module in the course on this:
Also, tons of success stories with Wealthy Affiliate involve recruiting others into the program for cash.
So you can't actually call it a Pyramid scheme or Multi-level Marketing as those usually force users to pay to recruit others and provide no other method of earning cash. They also force users to recruit people to stay in the scheme.
WA isn't that, however, there are certain aspects of the program that raises an alarm in that regard. 
Wealthy Affiliate Makes Many Unsubstantiated or Untruthful Claims?
We have talked about this quite a bit in this review but haven't gone in-depth which I'm about to do now.
At first glance, it appears that WA is selling a pipe dream rather than reality. And this is what makes a lot of people dislike the program, especially experts in the industry. 
Some of such claims include the following:
WA is the Top Affiliate Marketing Platform of the Year
When and where did this vote happen? Platforms that make claims like the above refer to a publication or award program that gave this distinction.
So with zero peer-reviewed recommendations, it appears that they had members of the program vote in these polls that awarded them the top affiliate marketing program. 
Wealthy Affiliate Members OWN a Huge Share of ALL Traffic Online and OWN Google Rankings
Again, there needs to be additional details to backup such information.
Also, how does one own Google rankings, as well as own a large share of all web traffic? This sounds like they're making some very untruthful claims.
Now while this may be true they provide no data or facts to back it up. 
No Concrete Step-by-step Information on What You Should Get After Sign-up 
In comparison to other affiliate marketing training programs, WA focuses primarily on selling unrealistic dreams than the substance of the program.
For instance, have a look at the copy from the Affiliate Lab's page: 
See how clear and concise it is and how it reveals what the program has to offer?
The program details step-by-step what you should expect.
Wealthy Affiliate on the other hand uses language such as "create a site in 30 seconds", "pick from a million niches easily", "you can't fail", etc.
This again cast some doubt on the quality of the program. 
It is Outdated 
WA would be an excellent course if we were in 2010.
One of the lead trainers Kyle even recommends using the default WordPress editor which most people would advise against.
Everyone is using Elementor, Divi, or Thrive Architect these days, and it has been so for quite some time.
They provide outdated advice and some of their videos are from 2013! Here are some of the outdated information: 
So Much Talk About Google+ 
At the start of 2019 Google+ was closed, however, WA still uses the name in their ads training.
Old Facebook In Training Videos 
The above image is from a video course teaching members how to use Facebook correctly for the website. However, Facebook looks nothing like this currently. Here is a screenshot of the same individual and his Facebook page currently:
Wealthy Affiliate offers the right foundations for WordPress use, social media niche selection, etc. but in certain instances their information is outdated and even conflicts.
In an industry that is rapidly growing, outdated advice just won't work.
Some other outdated advice includes:
Aim for 1000 words as a beginner to rank your article. 
There's nothing like the wrong niche. 
You don't require backlinks to get traffic. 
No other keyword research tool is as good as Jaaxy (what is Jaaxy?).
Alternatives to Wealthy Affiliate
Since there are so many issues with Wealthy Affiliate, it will make sense to have some alternatives that you can check out.
So here are some of them: 
The Affiliate Lab by Matt Diggity
The Affiliate Lab teaches members to discover lucrative niches, build a brandable asset scale, and flip the build for six figures. This is all done step-by-step in a way that's clear to understand and with concise easy-to-understand tutorials.
For example, Wealthy Affiliate teaches things like write a 1000-word article or help the reader but the Affiliate Lab provide courses like the following:
This is how to carry out keyword research that produces results in contemporary SEO for Google to rank your website.
Follow these steps to know the optimal word count to craft the best piece on that topic to rank in the top 3 spots on Google. 
Get these kinds of links at this particular stage and in this number. After that move on to the following things. 
As you can see there is a world of difference with the kind of training you receive. Affiliate Lab provides actionable steps while the other gives unpractical advice.
Authority Hacker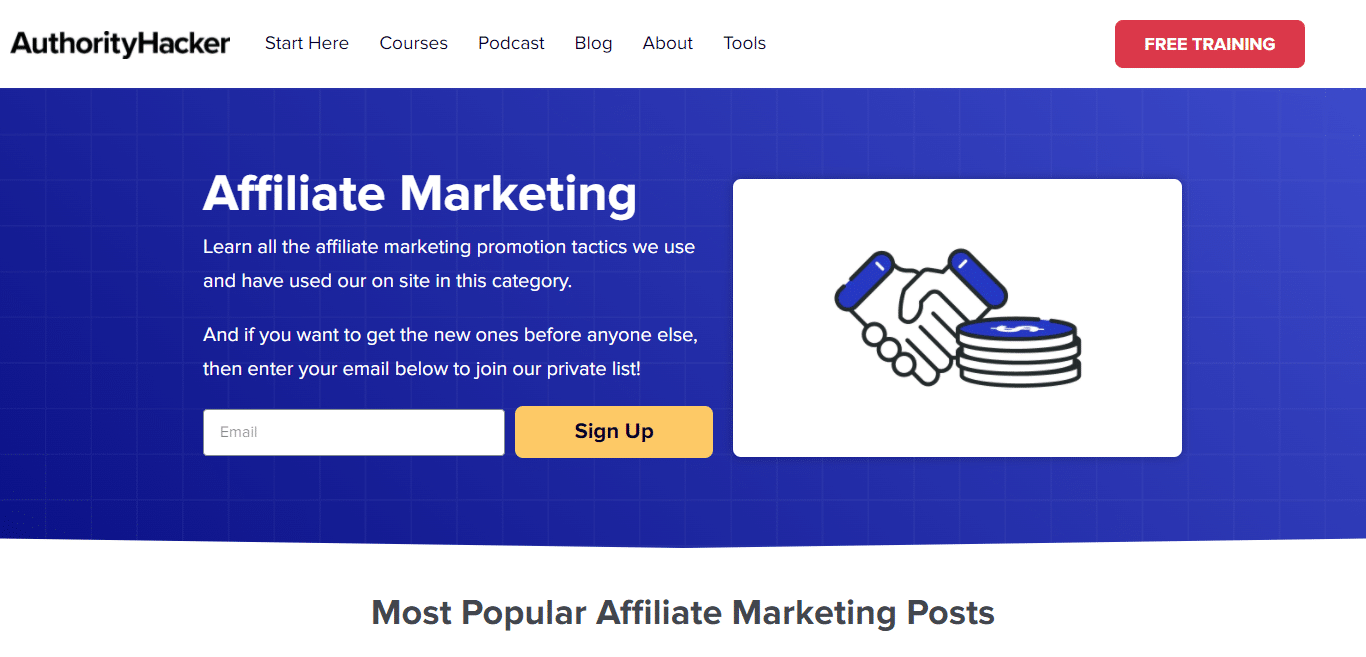 Authority Hacker has been around since 2013 and is great for both beginners and expert affiliate marketers.
The core of its training is to help members create high authority affiliate websites. Their course also includes extensive resources and tools to help you with website research and creation.
It includes more than 70 training videos that provide step-by-step guides to building and running a profitable site. 
Their main training focuses on a follow-along step-by-step system.
Also, depending on your business type there are many pre-built templates that you can take advantage of as well as SEO and traffic tools.
Their training and guide cover the following areas: 
Market research
Keyword research
Website setup 
Design and Branding
Content Creation
Link Building
Hiring and Outsourcing
Monetization
Analytics and Tracking
Wealthy Affiliate Review: Is Wealthy Affiliate a Great Affiliate Program? And Is It Worth It?
Can you earn with the program? And is Wealthy Affiliate worth it? This is a very complex question with a long answer.
First, Wealthy Affiliate is not a scam. The program does provide basic affiliate marketing training.
If you want to understand the basics of affiliate marketing and meet up with other people in the field so you can support one another and be a part of a growing community, you will get that with Wealthy Affiliate.
However, don't expect to receive high-level training. The truth is, you should expect to learn a lot of the process on your own. You can also be expected to be pushed into promoting the program rather than your website.
Also, it isn't feasible to make good earnings with the training Wealthy Affiliate provides. Unless you promote the program itself and earn by enrolling new members. 
Their information is very outdated and some of the advice they give could be very detrimental to your site growth.
Don't get me wrong, they have some good stuff of course but there is so much that doesn't make sense – terrible SEO advice, the stench of a multi-level marketing and pyramid scheme, and misleading marketing. 
So if you're cool with the basics and a free starter membership, then you can sign up to give it a try.
But if you intend to make money online with proper affiliate marketing then you need a full-on affiliate marketing course that provides everything from the ground up.
Some of which are those already mentioned in the alternatives section; Authority Hacker and the Affiliate Lab.
Try Authority Hacker Pro Here
Try Affiliate Lab Here