Looking for profitable online business models that still work today?
Then, you're in luck because I'm about to show you 12 online business models that can provide recurring income every month. All of them are genuine, sustainable, achievable, and can work during and after a pandemic.
Online businesses offer location independence, time flexibility, the opportunity to run your own business, and they can be extremely profitable as well. At least one of these 12 models is bound to be the right fit for you.
What Is An Online Business?
An online business is a business model that sells a product or service over an internet connection.
Instead of having brick-and-mortar business premises, they operate with a domain name, website, and various other tools and software to run their company effectively.
Internet-based businesses have a competitive advantage due to lower overheads and the ability to sell their products 24-hours per day on auto-pilot.
With advancing technology, passive income opportunities, and the ability to target a worldwide audience, there's never been a better time to create a business online.
Top Online Business Models 
The following methods are the most popular solutions for making money online. They offer ways to increase your revenue by building a business around an internet-based model that's proven to work.
Read through them all, see which one you prefer, and then build your business around the model.
1. Google Adsense
Google Adsense offers you a recurring revenue stream by placing ads on your website.
When the adverts get clicked by the reader, you earn money.
Google Adsense is arguably the most popular form of blog monetization and can create a decent income if your website has a lot of traffic. There are plenty of other good ad networks for bloggers as well.
The best plan for success with this model is to create a content-rich site that offers helpful advice. Your aim should be to build a site that gets thousands of visitors each day.
The more visitors you have, the more clicks you receive, the more money you earn.
How much can you make with Google AdSense?
It depends on the niche and the amount of traffic you have coming into your website. New sites very rarely do well because the site needs to build up a following which takes time.
However, authority sites can do well.
The estimates below are for a few different niche markets.
Google Adsense Income Estimate (North America)
Industry
Traffic Per Month(Page Views) 
Estimated Revenue Per Year
Health
50000
$10500
Business
75000
$17770
Finance
100000
$38200
Beauty & Fitness
50000
$7806
Real Estate
50000
$8700
Sports
150000
$7500
Auto & Vehicles
150000
$16600
Jobs & Education
200000
$29500
As you can see, Google Adsense is a numbers game and will only net you big profits if you have a high-traffic website.
Adsense Tips
Make sure you read the Google Adsense terms & conditions
Build niche websites in the high-paying categories, i.e., business, wealth, and finance
Split test ad-placements
Create quality unique content
Don't break the rules
---
2. Affiliate Marketing Online Business 
Affiliate marketing is an internet business model that sells other people's products or services for a percentage of the sale. This business model is available in numerous niche markets and is one of the most popular ways to make money online.
Your job as the affiliate is to drive traffic to the product owner's website via your unique link, which is tracked back to you for payment.
Own The Yard is an example of an online business that is earning over $5000 per month through affiliate offers and running display ads with Ezoic. It's also the Niche Pursuits public niche site project that you can learn more about here.
You can promote high ticket affiliate programs or concentrate on low-priced products — there are benefits to both.
The great thing about affiliate marketing is that you don't have to worry about creating products, customer service, refunds, and all the other headaches that come with selling your own products.
Affiliate marketing is a fantastic passive income opportunity if done correctly.
Below is a selection of affiliate marketing networks and marketplaces:
Clickbank
JV Zoo
Warrior Plus
C J Affiliate
Flex Offers
Rakuten Marketing
Amazon Associates
ShareASale
Awin
Avangate Affiliate Network
And here's a series of steps to create an affiliate campaign:
Find a product to promote on an affiliate marketplace like Clickbank
Create a cheat sheet related to the product to give away for free – add an affiliate link to the cheatsheet
Create a squeeze page using a WordPress Squeeze page plugin
Write five emails to add to your autoresponder – link to the affiliate product at the end of each email
Create a download page – show them how to download the free cheatsheet, but also mention the affiliate product on the same page with your link to visit the sales page
Drive traffic to your squeeze page
Profit 
Continue adding emails and sending broadcast messages promoting affiliate products
If you send helpful content in your emails, then you'll be surprised how many people will click your link to see what you're recommending.
It's all about providing quality information and advice. Check out these top affiliate marketing courses that can get you started quickly.
---
3. Software As A Service (SAAS)
Software as a service can become lucrative if you provide an in-demand solution to a problem or make something easier to accomplish.
For example, an autoresponder tool like Convert Kit will make it easier to build an email list and sell your products through email marketing. As a result, consumers are happy to purchase because the software solves a problem for them.
If a business were to create or pay someone to make the software themselves, it would involve lots of work and huge costs.
It is more accessible for them to pay a monthly fee and create everything they need inside the software — this is why software is so popular.
Below is a list of some popular Software as Service programs available today:
Hubspot
Leadpages
Clickfunnels
Freshbooks
Shopify
Slack
Google Workspace
Office 365
Aweber
Software is in demand, and with rebilling, advanced support, and various updates, you can continue to make decent money for years to come.
Try to develop software that solves a real problem or makes the users' lives easier. Sometimes creating something that solves a problem for yourself will usually be a problem that other people are having, so think of things that would make your life easier.
You might just come up with the idea that takes off — that's what happened when Mike Mcderment produced Freshbooks after he lost an invoice because he never saved it.
---
4. Ecommerce Business Models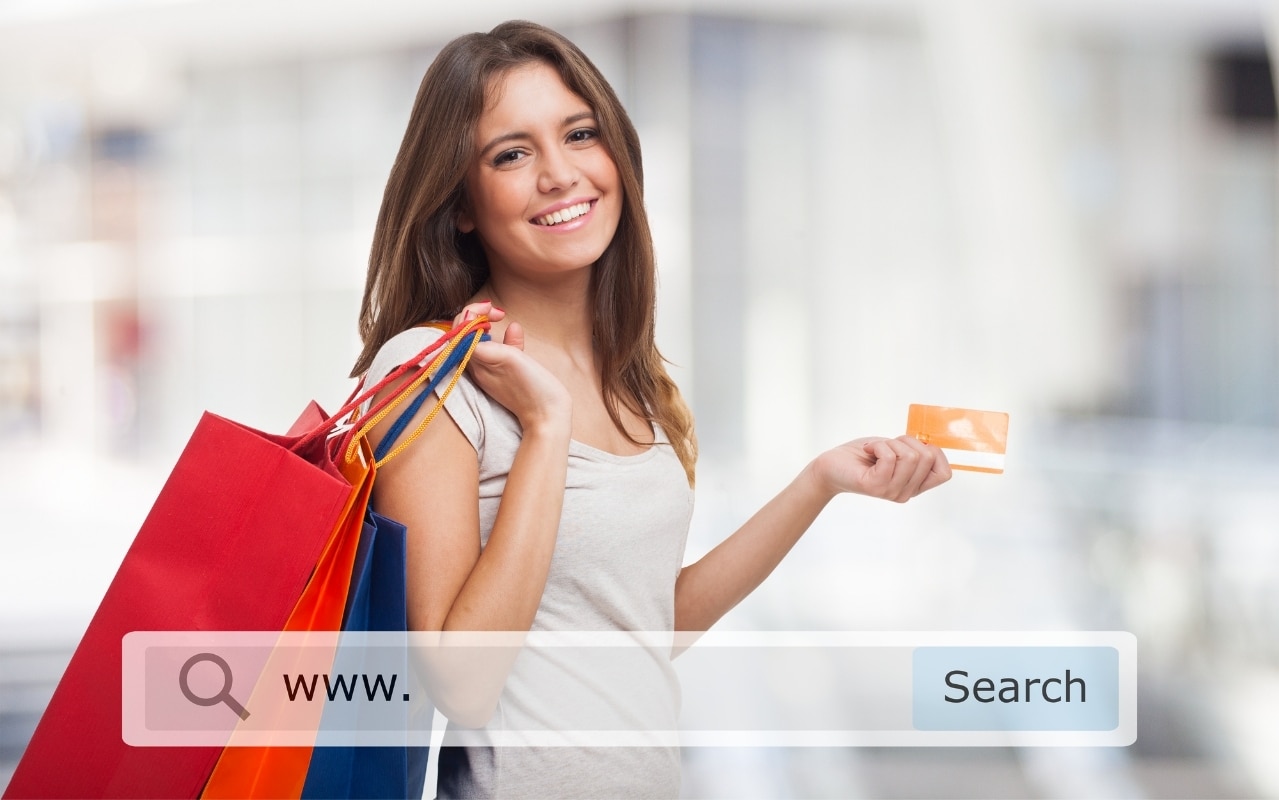 Ecommerce is a shop online. Instead of having a brick-and-mortar shop, where consumers come in and browse, they instead browse and purchase your products online.
The benefits are lower overheads and an online store that can take orders even while you sleep. 
Yes, you never shut.
You need the following to run an e-commerce store:
Product to sell
Website 
Permits and licenses (Sometimes)
Shopping Platform
Marketing
Some excellent software platforms provide most of what you need for a set fee each month. 
Shopify is the most popular platform, and you can get your store up and running for as little as $29 per month. Services like Shopify will get you your website, blogging platform, sale channels, staff accounts and enable you to take online payments for your products.
Ecommerce has exploded over the past few years because it's become so accessible and easy to run. For example, you can have your online store open within 24 hours, with no up-front costs if you use the free trial from Shopify.
All you then need then is your products and the drive to be a success. See the example of Andy Humphrey who is selling sprinklers online.
---
5. Amazon FBA Internet Business
Amazon FBA is one of the best online business models that has exploded over the past few years. With this business model, you sell your physical products on Amazon. 
You use their warehouse, selling platform, and their staff will pick, pack and distribute the products once you sell them.
You're charged a fee, but typically the costs are low enough to clear some good profit margins.
Here's a brief breakdown of an Amazon FBA business model:
Identify a market and product to sell
Outsource products from China (Alibaba)
Pay Amazon to fulfill and ship products
Have the products shipped directly to the Amazon warehouse
Market your products
Profit
Repeat or restock.
Of course, there's a bit more to it than the breakdown above, but in general, that's how people make money with Amazon FBA. See our guide on how to sell products from Alibaba on Amazon for more ideas.
You can also combine your FBA store with Shopify.
---
6. Coaching & Consulting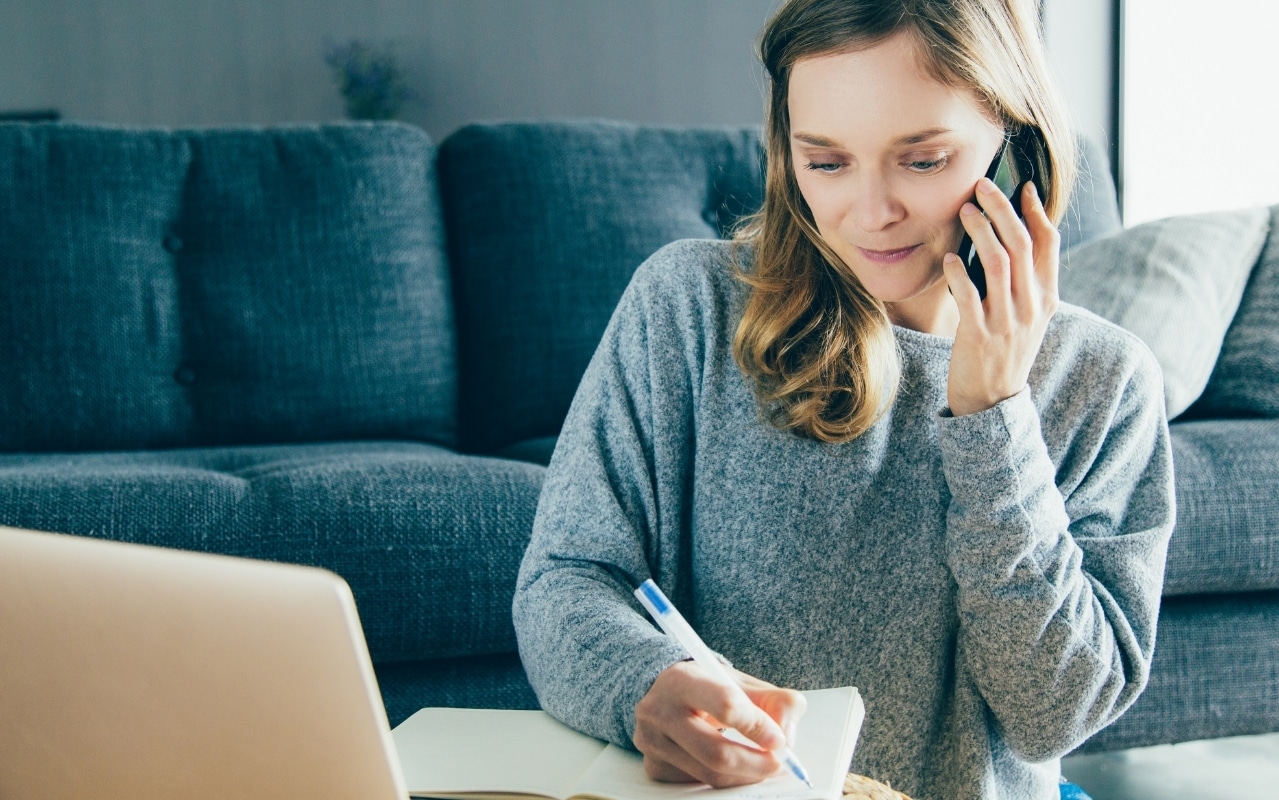 If you know how to solve a problem or feel that you have expertise in a niche market, you can become a coach or consultant. It's one of the best online business models for at home.
Coaching is offering advice, setting attainable goals, and building up your client's confidence, while consulting is showing your clients what to do — almost in a step-by-step approach.
Coaching and consulting can be done over email, but typically it's carried out over video using the likes of Zoom and Skype.
You can coach individuals or do group coaching.
Individual coaching and consulting will cost the client more, but often group coaching will generate more revenue.
If you were to consult ten clients and teach them how to solve a specific problem, you could charge them $100 each; however, if you were to do the same for one client one-one, you would be charging them around $400.
It doesn't take a genius to work out which method is more profitable.
Here's what you need to coach or consult:
A problem to solve
Knowledge to solve the problem
Sales page 
Calendar booking system
Payment processor (Paypal)
Software such as Skype, Zoom, or Google Due
Coaching and consulting is an excellent method for earning money online. If you already have an email list, you could start today.
Think of a problem to solve, email your list and ask them who wants to learn how to (insert problem)? Then, give them a price, and book them in.
---
7. Dropshipping Business 
Dropshipping is where you get a company to deliver their products to your clients, but they put your name on the product as the seller. It's one of the most popular online business models.
You don't use your own money because the customer will pay you first, and then you pay the product owner with their money.
For example:
You sell a radio on your Shopify store for $50; the customer pays you $50 plus $5 for shipping. You then log in to your drop shipping account for the product you're selling and get the product at cost price, which is less expensive than the $50 you have just received.
The dropshipping company is charging you $35, and they will post, pack and ship the product to the customer who purchased it from you. You have just made a profit of $20, and the customer has no idea what you are doing.
$20 profit may not seem like a lot, but you can scale this up and sell numerous items per day.
Many manufacturers in this country and China are willing to dropship, so shop around for the best offers and build relationships with your suppliers.
If you dropship from China, you will need to learn about customs and duty tax for your country.
Here are some of the pros and cons of dropshipping vs affiliate marketing.
---
8. Freelance Writing
If you know how to write, then you can make some money as a freelance writer.
Many blogs and businesses are crying out for good writers, and if you can show them that you know what you're doing, then there's money to be made.
All you need to get started with this business model is a laptop, Google docs, writing samples, and time to write.
Here's a quick step-by-step plan:
Write at least two articles to use as samples – make them good!
Visit Upwork and pitch for writing jobs – target low paying offers for now
Share your writing samples in the sales pitch
Write the articles and get paid
Ask the client to provide a quick review
Continue until you have five testimonials or reviews
Target higher-paying clients on Upwork and various other job boards
Seriously, you can get started as a freelance writer with the above approach. Yes, it will be content mill prices like TextBroker at first, but this is just to build up your profile to target better clients.
There are many opportunities as a freelance writer, and if you show your worth and reliability to business owners, you will make some decent money.
---
9. Apps 
If you have the skills to create online Apps, you can make a killing by selling them. Heck, you can even make money by giving the apps away for free — you profit from sponsors.
There are so many ways to monetize your app nowadays.
The best way to make a killing with apps is to create one that solves a problem. 
Try to think about what you would love an app to do for you, and then create it yourself or pay a web developer to build it for you.
You can charge a price to download the app or keep it free and set a fee for the pro version. Alternatively, you could monetize with ads.
Apps are still big business, and they're not going away any time soon.
---
10. WordPress Plugins & Themes
WordPress is a free open-source blogging platform that has over 455 million users.
It offers an easy solution to create websites (blogs) and comes with many add-ons and plugins. For example, you can create beautiful modern websites by using a WordPress theme and also add functionality by using a WordPress plugin.
If you're a web developer and know how to create themes and plugins, you can make some serious money by selling your plugins and themes online.
You may have heard of some of the following WordPress themes:
These all have thousands of people using them, and they all come at a price or a fee to use their premium features.
Same with plugins:
Yoast Premium
WP Rocket
Elementor Pro
Ninja Forms
Gravity Forms
Again, these come with a fee to use them.
Link Whisper is another example of a successful plugin that helps WordPress users create and monitor their internal links.
If you can create a theme or app that offers good features or solves a problem, then you can make some good money.
Are you starting to notice how everything comes down to solving a problem?
---
11. Podcasting 
Podcasting is another business model that can provide you with a good source of passive income.
Podcasts' popularity has exploded because smartphones make it so easy to listen to them on the move. You can listen to them on a walk, at the gym, in the car, and almost anywhere.
If you can create a podcast that offers interviews and good weekly content, your subscribers will start to grow.
You're going to need a good microphone, editing software, and a hosting podcasting service like Anchor.
You can make money through sponsors and affiliate programs or advertise your services throughout the show. They also make for great lead magnets.
Check out the Niche Pursuits podcast to see how we're using it to help listeners and grow the audience.
---
12. Online Courses
Creating an online course can provide you with sustainable income for many years. 
Like many of the online business models mentioned in this article, you have lots of options available to make things easier.
You can create your course with:
Teachable
Udemy
Thinkific
Kajabi
They provide everything you need to host and manage your online course for a small monthly fee.
Typically, an online course consists of videos, PDFs, Facebook groups, quizzes, tests, and monthly zoom calls with members. The more you offer them, the more you can charge — some courses online are being sold for $10000, but on average, it's around $200 -$1000 per person.
You will need to plan out your course from start to finish. It should be a series of steps that takes your client from a to b. They should have achieved the desired results once they complete your course.
You can offer a certificate of completion for those that finish the course.
Take a look around online; almost all the top marketers are selling an online course because it's providing them with a somewhat passive income. These top online marketing courses are some examples.
---
Most Profitable Online Business Models
What are the most profitable online businesses?
It's an impossible question to answer because quite a few business models on this list can provide you with six, possibly seven figures per year.
Of course, that's the best-case scenario, but there's no reason why you can't aim for that. 
Shoot for the stars, I say!
If I were to name the top three ranked by potential profit margins, then I would say the following:
Software as a Service
Affiliate Marketing
Online Courses
But that doesn't mean you can't make good money with the others.
Whichever business model you feel is best for you, then go with that one, and create the best version for your future customers.
Online Business Startup Costs
How much do these online business models cost to start up?
It varies depending on which business model you will be using.
You can get started with freelance writing, affiliate marketing, and dropshipping for less than $20. While creating software and apps will be more expensive, typically because, you'll be paying someone to do it.
Online Business Coaches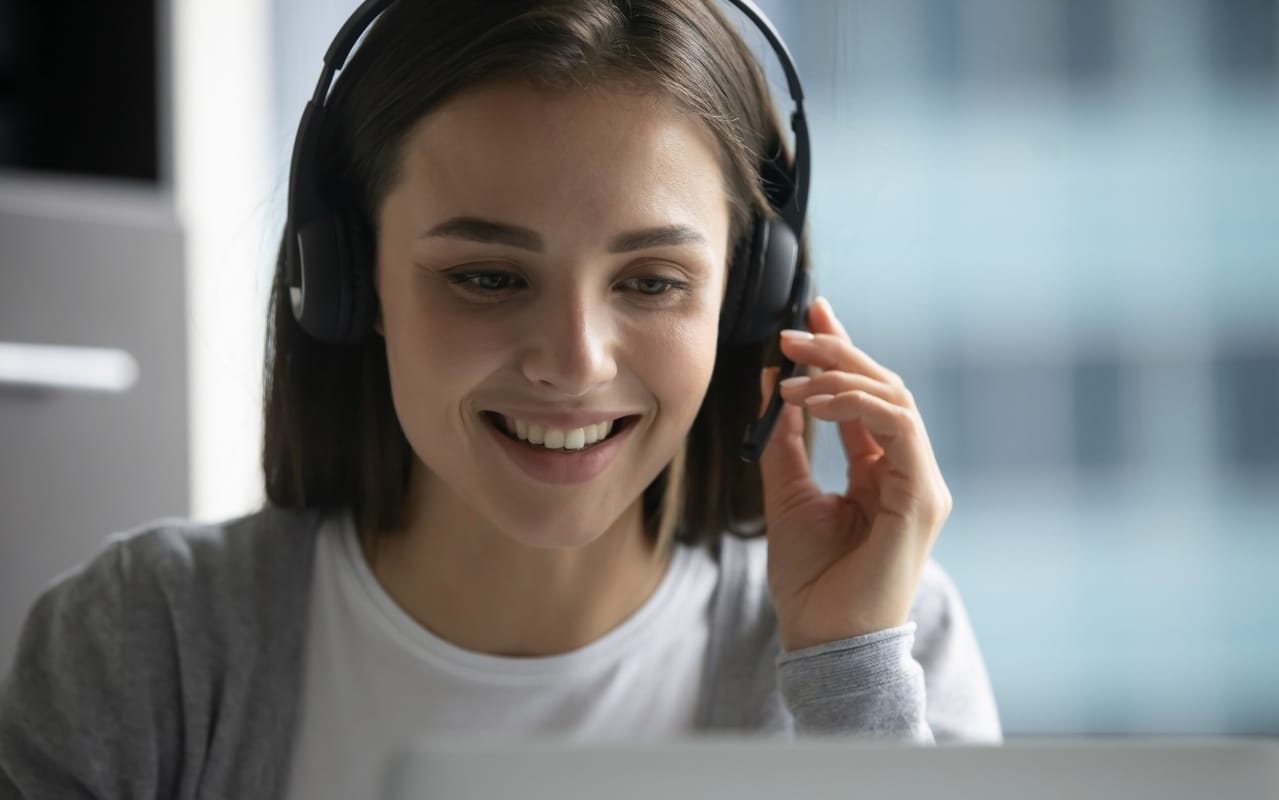 You don't need an online business coach, but getting one wouldn't be the worst idea in the world either.
Find a suitable business coach who specializes in the business model you're implementing.
They could help you with business strategy and ongoing support and advice if you encounter any problems.
I suppose it comes down to money.
If you can afford it, I recommend it, but if you can't, you will just have to work harder, research further, and learn from your mistakes. 
The Best Online Business Models
Is it possible to make money with these online business models?
Absolutely.
You can decide which one you fancy doing and set out a plan to achieve success.
And remember, It always comes down to two things.
Hard work and desire.
You'll need them in abundance, but you know what?
Everything comes with a cost, and if working hard and having the desire to do something is the price for success, then you'd be pretty stupid to let that stop you. 
You have two choices.
You stay as you are now, or you roll your sleeves up and give it a shot.
For more choices see these top online businesses to start!